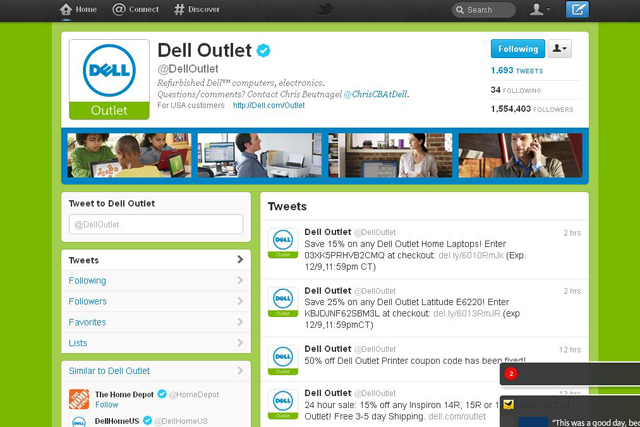 Twitter said it will be expanding the new commercial platfrom to more brands early next year.
Unveiling the latest version of the site at the London arm of a global Twitter press conference yesterday, Ryan Sarver, director of platform, said the design was intended to help users follow what they care about, connect with others and discover new things.
The redesign is based around four new tabs: Home; Connect; Discover; and Me.
Home is the new timeline feature, which is now faster and easier. Connect enables consumers to interact with others and see who is interacting with them. Discover helps them find better content from users they do not necessarily follow. Me links lists, direct messages and images.
All tweets are now expandable to show other media, beyond the 140 characters, such as video and pictures in full.
Marketing first revealled in April that Twitter was considering launching Facebook-style brand pages to drive deeper engagement with users on the platform.
This major redesign is a further stage in Twitter's expansion beyond its origins as a microblogging platform to offer brands more enhanced ways to engage with consumers.
Follow Sarah Shearman on Twitter: @Shearmans