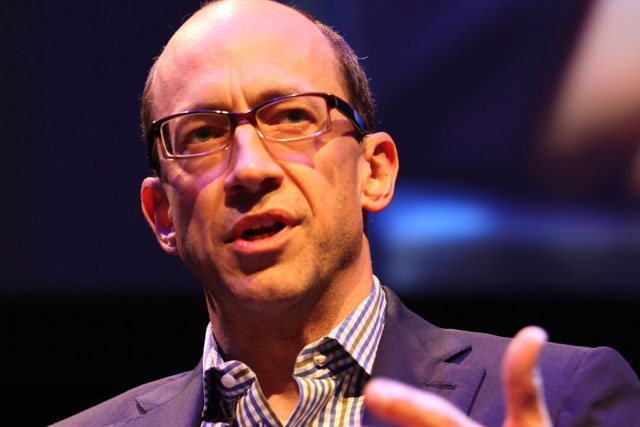 The investment follows Twitter's $350 million (£208 million) acquisition of MoPub in September 2013, and was flagged a major part of a "larger content strategy" in Twitter's first quarter results yesterday.
Speaking on a conference call for investors, Dick Costolo, chief executive of Twitter, said he was "proud of the speed" with which the company had integrated MoPub's ad exchange into Twitter.
The MoPub Marketplace now reaches more than one billion unique devices and handles more than 130 billion advertising requests inside Android and iOS applications, every 30 days.
Costolo called it "one of, if not the, largest in-app mobile ad exchanges" in the world, and noted it was "the only one at scale to offer publishers native in-app advertising".
Advertisers will soon be able to set up campaigns directly on ads.twitter.com to run across the Twitter Publisher Network, which can then be automatically translated into programmatic bids on the MoPub exchange.
Costolo said: "In Q2, we'll offer even greater reach and scale to advertisers with the launch of an integrated bidding system, which will allow them to bid across this combined inventory through a single interface for many kinds of ads.
"There are few other companies with this kind of reach, and we see a strategic opportunity here to assist marketers in making a shift from desktop to mobile."
Scale and engagement key for advertisers
Underlining the general scale of Twitter today, Costolo turned to Ellen DeGeneres' now famous Oscar selfie, to highlight its potential.
He said: "In the two days after the Oscars, there were over 3.3 billion views of tweets just about the show – that kind of reach and impact is why we now have TV measurement ratings partnerships in 11 countries."
Twitter's chief executive flagged both scale and engagement as the two important metrics for both publishers and marketers, and said the social media platform will continue to invest with that in mind.
"We're going to continue to invest in scaling our syndication capabilities to include new ways to distribute our content," he said. "As we do, there's significant opportunity for us in leveraging the widely distributed characteristic of public tweets.
"And you should expect to see us offer even more tools to help content creators, publishers and advertisers make the most of the real-time data that only comes through Twitter, the richness of our interest graph and mobile scale."
Revenues double, but user numbers stall
In its second earnings announcement since becoming a public company, Twitter reported it had more than doubled revenues in the first quarter of 2014 to $250 million (£149m), the bulk of which ($226m) (£134m), came through advertising.
Despite the strong revenue growth, the social network's stock fell more than 11 per cent in after-hours trading amid concerns around Twitter's ability to attract and retain users.
Twitter reported 255 million monthly users globally in March, up 5.8 per cent from 241 million at the end of December.
Commenting on take-up levels, Costolo said "We think of Twitter as a companion experience to what's happening in your world. I see that as a consistent use case over time…"
He alluded to more developments "in the areas of organising content for new users and innovating on direct messages", and added that, "Twitter, the platform, we believe is already incredibly mainstream. We have to help that world of users understand the increased value of the logged-in experience."