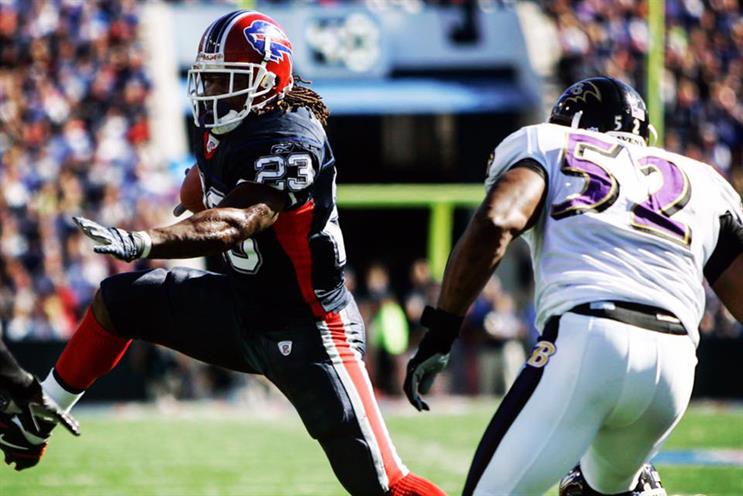 NFL may not be the biggest name on these shores, but the announcement that Twitter has won the race to live stream American football's prestigious Thursday night games has repercussions way beyond US sports.
The rights race is an odd business, ensuring sports like American football or our own Premier League govern huge numbers seemingly disproportionate to any other event broadcast. The audience is vital to advertisers and channels, so Twitter leaping in to stream games has major ramifications.
Twitter has long held the privileged position of being the perfect sporting accompaniment. It was the second screen originator, ensuring viewers could consume as much reaction as action. The advent of social led to a resurgence of event TV, making Twitter the official host to the endless banter that accompanies big sporting moments.
If you follow the absurdly dark musings of authors John Niven or Irvine Welsh you'll be treated to the most X-rated, expletive-littered alternative tennis commentary imaginable. Savvy users follow the people and brands that matter most to them for their sporting commentary – be it reactive memes seconds after an event, or their favourite journalist's analysis. Watching Super Sunday is a lot less meaningful without the background noise of Twitter.
This rarified position has been increasingly under fire from social and messaging platforms, and communication eco-systems. The popularity of Snapchat means more people are looking to consume major events as they unfurl in real time, when once they might have watched it all on Sky Sports or the BBC. Not to slight traditional broadcasters, but they alone cannot satisfy the needs and appetites of a modern fan.
People don't turn off their love of football at the end of the game, so there needs to be an increasingly sophisticated understanding of how to deliver for the fans and satisfy their insatiable appetites. What better signal to its doubters than for Twitter, which carries the majority of in-game conversation, to also host the games themselves?
It could make for a more seamless consumer experience, where in-game action and immediate replays can intermingle with user chatter through Twitter. You'll see it played out, reviewed, curated, documented, rated, and spat back out in an even more agile fashion. It might even lead to in-game innovations, such as players and athletes getting to see Twitter's collective thoughts on their performances.
The possibilities are boundless.
James Kirkham is the chief strategy officer at Bigballs Media Europe and head of Copa90, the YouTube football channel.