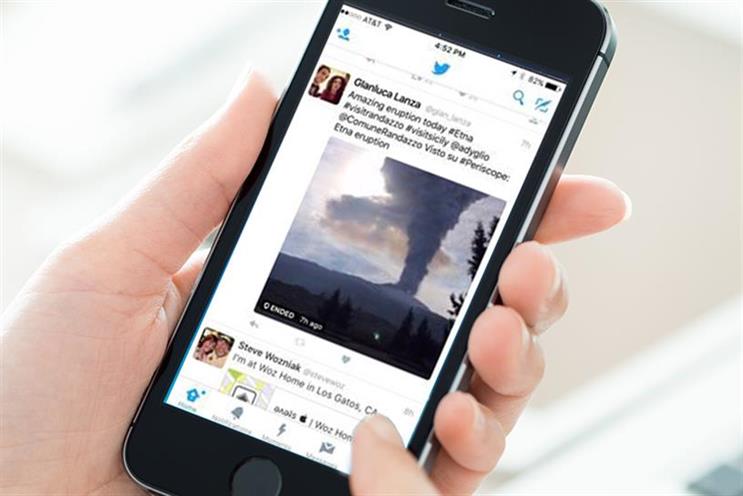 I can't quite believe that Twitter is 10 years old today. I was one of the earliest sign-ups in the UK in 2008 (10th, I believe), two years after it founded, although I have to say it was another full year before I started tweeting and interacting while others began signing up. It was innovative and ahead of its time.
It created new meaning to language from the # to the @ – symbols that have since been used outside the boundaries of just Twitter.
There have been many other milestones along the way from celebrities and media owners racing to get the first one million followers, through to the introduction of advertising and the potential for marketers to use this very immediate, personal, intimate and interactive of channels.
Like many successful products and services Twitter has addictive and sharing qualities, which allowed it to scale exponentially very quickly. The company's decision to float rather than sell to a rival network or media owner has allowed Twitter to maintain its attitude and independence.
Another key milestone was the recent placement of Twitter early up on the first page of Google searches, which has given its content new visibility and value. And its recent slowing of growth belies the fact it still has 320 million active users, a staggering number when compared to other media owners.
Moving forward, there is still potential for it to grow and remain relevant. What is interesting is how much more advertisers are embracing it as a medium, not just in the variety of ad formats (now ranging from standard app install ads to formats that invite users to communicate with brands like the recent conversational ads) but promoting twitter in brand advertising.
The 48 per cent rise in revenue figures, to $710 million for the last quarter of 2015, is testament to this. And the more organisations that promote and use Twitter as part of their means of communications, the more prolific it will feed back to consumers using the medium. Interestingly at the England v Wales rugby match at Twickenham last week, there was a big screen encouraging fans to follow the RFU on Snapchat, with no Twitter, Instagram or Facebook mentions in sight. Twitter needs to ensure they are still the app that advertisers, as well as consumers, default to.
Twitter has now begun to promote itself too, so it will be interesting to see the rise in usage based on this. What is clear is that Twitter has to remain relevant to continue to grow, continually innovating and developing. It will need to adapt to the increasing growth of more private messaging apps (such as Whatsapp and Snapchat) and grow the messaging part of its service in the face of steep competition from other social providers.
Finally, it needs to attract the millennial and younger generation who want to be seen on not just the latest network but ideally one not inhabited by the older generations. Young people want to be able to tweet in different formats, colours and styles like the recent developments in apps elsewhere. A potential new launch/acquisition or segmentation from Twitter may therefore be one future potential.
Jack Dorsey, the co-founder and chief executive of Twitter, seems to have brought round the staff and many of the investors. His "live" positioning now just needs to be executed well with focused product development and new features. The acquisition of Periscope has led to its most recent growth success. Importantly Twitter needs to lead rather than follow the ever changing ecosystem of social and messaging apps as it once did.
Twitter is still the go-to for many influencers (Kanye West asked Zuckerberg for money on Twitter rather than Facebook!) but needs to remain relevant for the new generation of entertainment stars with the tools and credibility to continue to thrive. Its Fabric development platform for related apps to launch will help Twitter build its reach further.
@catherinebecker #keeptweeting