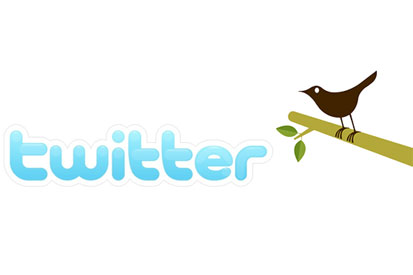 Less than a month after similar sources indicated Google was courting the popular microblogging website, Apple's turn in the rumour mill finds the company prepared to offer $700m cash.
That number tops the $500m Facebook offered last November, or rather the equivalent of $500m in Facebook stock, whose value was disputed, ultimately ending any potential acquisition.
Apple's interest in Twitter coincides with its annual Worldwide Developer Conference in early June, which has already accounted for a wheelbarrow of rumours in the Silicon Valley, including whispers of a new iPhone and an Apple touchscreen 'mediapad'.
Twitter and Apple are allegedly pushing a deal forward for to make an official announcement at the conference's keynote address on June 8.
The deal would likely revolve around the iPhone, as Twitter's mobile applications are big revenue earners for Apple App Store.
However, Twitter is unlikely to jump on any old offer, recently recording a huge boost in memberships, growing by 40% per week, thanks to the high profile Twittering the likes of Oprah and Ashton Kutcher.
Analysts see the rumoured deal as a decisive stroke by Apple to shed its 'secretive and paranoid' image by embracing the Tao of Twitter, which exudes 'openness and freedom'.
Curiously, Apple recently completed a fawning business profile on Twitter which it posted online, titled "Twitter. Triumph of humanity."