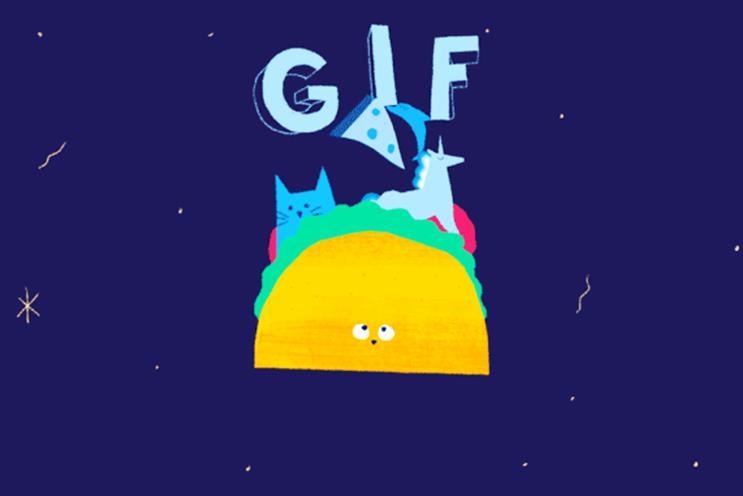 Twitter launches dedicated GIF button
Twitter has launched a GIF button that will allow users to search for GIFs easily before tweeting them or sending them as a direct message.
The button allows users to search by keyword or browse categories of difference reactions such as 'happy dance, Mic drop, or YOLO'.
Twitter is making the move to capitalise on the popularity of GIFs, which have traditionally been relatively hard to share on Twitter and Facebook and the preserve of sites such as Tumblr.
Last year Twitter users shared over 100 million GIFs and it is hoping its new button will make the sharing of GIFs easier.
The button will roll out in the coming weeks to everyone on iOS, Android, and twitter.com and has been made possible by technology from GIPHY and Riffsy.
GIPHY chief executive Alex Chung said: "GIPHY delivers real-time GIFs as they happen, helping to power Twitter's live commentary and conversation.
"Users are creating GIFs for news, entertainment, sports, and expression that can enrich tweets."
Source: Twitter
Nike drops sponsorship of Manny Pacquiao after anti-gay remarks

Nike has dropped its sponsorship of Filipino boxer Manny Pacquiao after he said those in homosexual relationships were "worse than animals."
Pacquiao, a born again Christian, made the comments during a television interview amid a run for a senate seat. The former world champion boxer argued "man is worse than animals" because animals "know how to distinguish male from female."
In a statement, Nike labelled Pacquiao's comments "abhorrent."
It added: "Nike strongly opposes discrimination of any kind and has a long history of supporting and standing up for the rights of the LGBT community."
Pacquiao apologised for the statement by tweeting he was "sorry for hurting people by comparing homosexuals to animals."
Source: NBC News
Profits at British Gas jump 31%
British Gas attributed profits jumping 31% to £574m for the 12 months to 31 December to customers using more energy.
The rise in operating profits compared with £439m a year earlier. Last week British Gas announced it was cutting prices by 5.1%, becoming the last of the big six energy suppliers to reveal a drop in prices.
E.On, EDF, SSE, Scottish Power and Npower all cut prices by similar amounts.
Energy firms are under pressure to pass on savings to customers after a 57% drop in wholesale gas prices since this time last year.
Source: BBC
In case you missed it...two longer reads
'Ride me all day for £3', 'Are you beach body ready?', 'Taste the Bush', 'The only Aussie we don't want to get out'. These four ad taglines and their accompanying imagery caused serious offence in 2015, and grabbed the nation's attention for all the wrong reasons. But, does the old adage that all publicity is good publicity ring true in these cases? Do people like to feel outraged to some extent, or are we reaching the point where bad-taste ads put consumers off a brand for good?
High-profile hacking cases and daily bombardments of unwanted marketing interventions in personal browsing and leisure time are forcing consumers to rethink what data they share and with whom they share it. Marketers have to reframe the data issue.
If you watch one video today...
...then don't watch a video, listen to our latest Marketing Mind podcast. Hosted by editor Rachel Barnes and featuring planning partner from BMB, David Bain, and features editor Rebecca Coleman, this month's episode explores good and bad taste in advertising (including one creative's view on the most tasteless campaign she's ever produced).