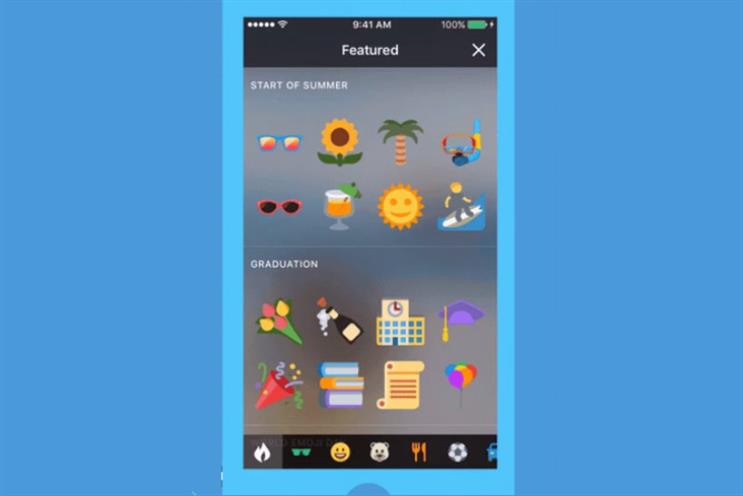 Twitter will be rolling the function out to its Android and iOS apps in the next couple of weeks, allowing anyone who uploads, for example, a selfie to then add a fake moustache.
In an interesting twist, the stickers are searchable. Tapping the sticker on a photo will take the user into a search showing how others have used that same sticker on their images.
Twitter has described this as a "visual spin" on the hashtag, and it opens up yet another tactical way for brands to target users by interest. The platform recently introduced targeting ads by emoji use, meaning a pizza brand could target based on location, and a user tweeting the pizza emoji.
The new feature is one of Twitter's more light-hearted updates, after the company made functional tweaks such as introducing its algorithmic timeline and tweaked its 140-character word count to no longer count URLs and images. It's possible the company is trying to recast itself as a more 'fun' service, particularly as Snapchat gains greater traction with younger social media users and adland.