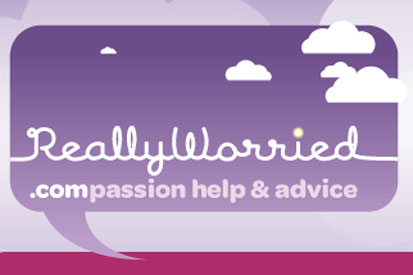 This very moment, thousands of Twitterers are pleading their case, expressing worries about money, health, love and work, even travel woes through their Twitter profiles, some asking for help, almost certainly in vain.
Who else but web-savvy marketers to come to the rescue?
Using some simple keyword algorithms, ReallyTworried picks up on these otherwise unheard groans and grumbles and presents them in a categorised interface, filed under 'losing weight', 'feeling ill', 'looking for love', etc.
The website is part of ReallyWorried.com, launched by Richard Rubin two years ago as an online community for those seeking and those giving advice.
Rubin saw the potential in using Twitter to create real-time insight into what's worrying the general public, anything from earaches to overdraft.
The launch of ReallyTworried presented marketers with a direct link to those in need, and Rubin has been busy selling his platform to companies looking to go beyond a simple website and Facebook page as part of their digital strategy.
A clear sign of the times, debt consultancy group ClearDebt was one of the first to jump on board.
ClearDebt's marketing director Andrew Smith said ReallyTworried was a practical platform for brand building rather than sales pitches. The company uses Rubin's Tworried feed to approach potential customers Tweeting under a load of debt.
Despite some ethical conjectures, Smith said the response has been genuinely positive.
Similarly, for those stuck in bumper-to-bumper traffic, ReallyTworried will allow the UK road traffic advisors KeepMoving.co.uk to send discreet messages to Twitter users expressing their road rage.
David Levine from Itis Holdings, the commercial parent for KeepMoving, said ReallyTworried will allow the company to pinpoint traffic problems and contact users to make alternate travel suggestions or call the KeepMoving helpline.
Levine said KeepMoving is currently fine-tuning its response system before it rolls out for ReallyTworried in a couple of months.
At its heart, ReallyWorried and ReallyTworried is all about helping people, said Rubin, at times acting as a welcome oasis for the desperate and needy such as Coming Clean, an unadvertised part of the site allows users to confess their various qualms and regrets.