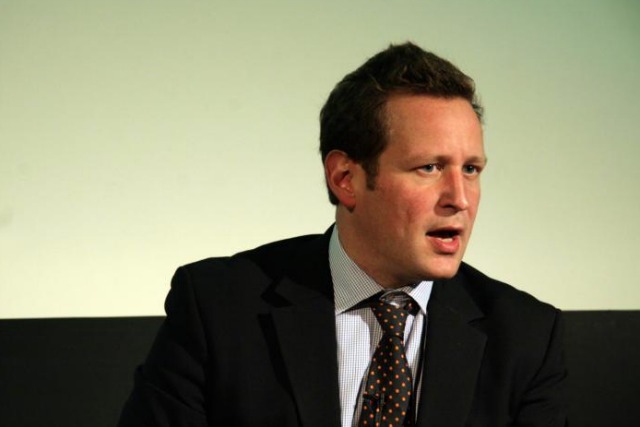 If the bid by Sound Digital, a consortium of UTV Media, Bauer and Arqiva, is successful the network will carry Virgin Radio, TalkRadio, TalkBusiness, Kisstory and British Muslim Radio.
Listen2Digital, which is backed by Orion Media and the infrastructure company Babcock, has bid with stations Fun Kids, the Wireless from Age UK, Gem, Panjab and Chris Country.
Ofcom plans to award the D2 licence by the end of the first half of 2015, with new stations on air early in 2016. New networks will open the number of national commercial DAB stations from four in 2009 to 30 in 2016.
Speaking at the Drive to Digital: Now digital radio conference in London, Ed Vaizey, the minister for culture and the digital economy, said: "Digital radio is the future of radio in the UK and I am delighted that government has been able to play its part in this major expansion, which will help accelerate the transition to digital radio."
The minister confirmed a £500,000 programme for Ofcom to trial small-scale broadcasting on DAB across ten areas of the UK this summer.
DAB radio has shown sluggish uptake, but the government expects new cars to speed things up, with six in ten new cars equipped with digital radios, and new transmitters extending UK DAB coverage from 73 per cent to 91 per cent, allowing listeners to have continuous coverage on long drives.
Increased coverage will extend DAB radio to 8 million more people.
Dee Ford, the group managing director of radio at Bauer Media, said: "Bauer is the leading commercial digital radio broadcaster with over 51 per cent of our listening already digital.
"Our distinctive station formats are showing significant growth, and we have further invested in local DAB with the launch of 12 new stations.
"In addition, we have a strong commitment to national DAB radio with our Sound Digital bid for the second national digital multiplex."