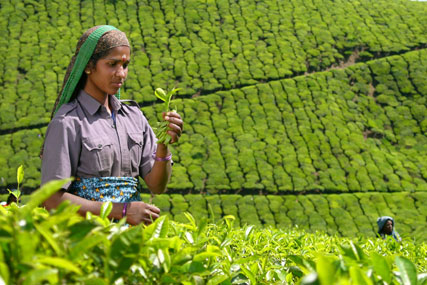 It is understood that the company plans to boost its Fairtrade offering later this year. It will promote the initiative through a campaign that will introduce the strapline 'Make tea fair'.
Typhoo's activity follows the release of research in December by international development charity Traidcraft, which found that two-thirds of UK consumers either buy Fairtrade tea or would like their favourite tea brand to convert.
To coincide with the research, Traidcraft supporters and members of the Women's Institute sent more than 20,000 postcards to the five brands that between them account for more than 70% of the UK tea market - PG Tips, Tetley, Twinings, Typhoo and Yorkshire Tea - which called on them to go Fairtrade. None of the five has so far made its flagship products Fairtrade-certified.
Since 1992, Typhoo has run its own ethical sourcing pro­cedure, which it says improves the conditions of the people who grow, harvest and process the tea.
Last year, the brand ran a £1.5m TV, digital and in-store campaign to promote its support for good causes.
The drive aimed to raise awareness of its 'Sports for all' initiative, which is run in partnership with the Federation of Disability Sport.