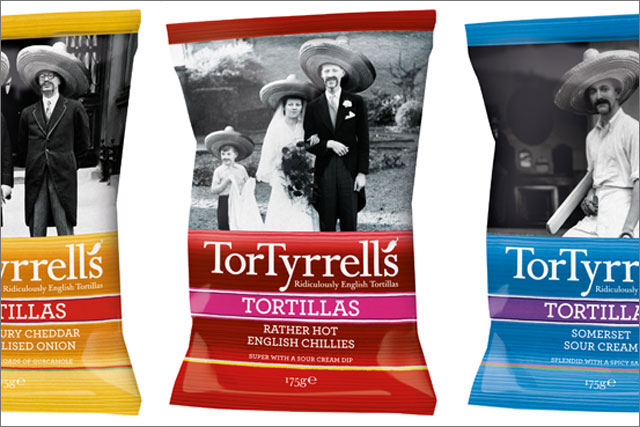 The range will be sold in three flavours – Glastonbury Cheddar & Caramilised Onion; Rather Hot English Chilli, and Somerset Sour Cream. Each will be sold in 175g packs, priced at £1.99.
In keeping with Tyrrells' other brands, TorTyrrells will be marketed with a particularly English, quirky twist.
They will be rolled out this month.
Tyrrells is in the midst of trying to secure listings at major supermarkets.
TorTyrells – which mark Tyrrells' major launch of 2011 – will be supported by a mix of marketing, including experiential, social media and on-pack promotion.
If the launch of the 175g packs is successful, the brand will be extended into smaller individual packs.
Tyrrells has previously extended its core crisp range into popcorn.
The tortilla chips market is currently dominated by Doritos.
United Biscuits also had a presence in the market with a number of premium lines, which have been subsequently delisted.
Follow John Reynolds on Twitter @johnreynolds10