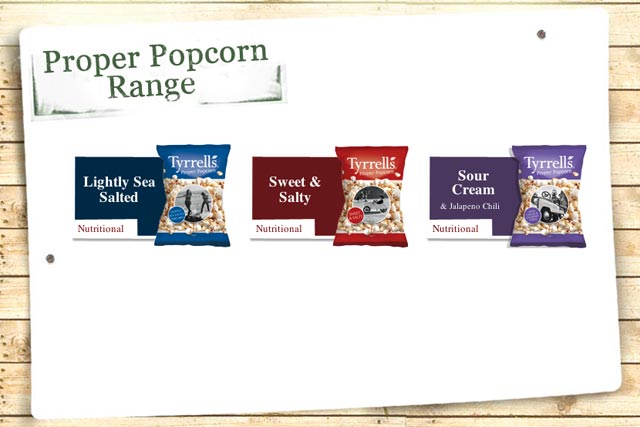 The company's push into the popcorn market will be two-pronged: firstly in shared bags, and then in single bags.

Tyrrells is targeting the premium market with its offering and will compete against the likes of Diva Popcorn.

The shared bags will be called Tyrrells Proper Popcorn, available in sea-salted, sweet & salty and sour cream & jalapeno flavours, and will be priced at £1.49 for an 80g bag. They will be rolled out in independent retailers, before being sold in multiples.
The single 20g bags will be available in the same flavours in the New Year, priced at 59p.

The move will be supported by a marketing campaign, which will run in the New Year. Details of the marketing campaign have yet to be disclosed.

Tyrrells supplies more than 3,000 independent retailers nationwide and a handful of national retailers, including Sainsbury and Waitrose.

The company was set up in 2002 by entrepreneurial potato farmer William Tyrrell.