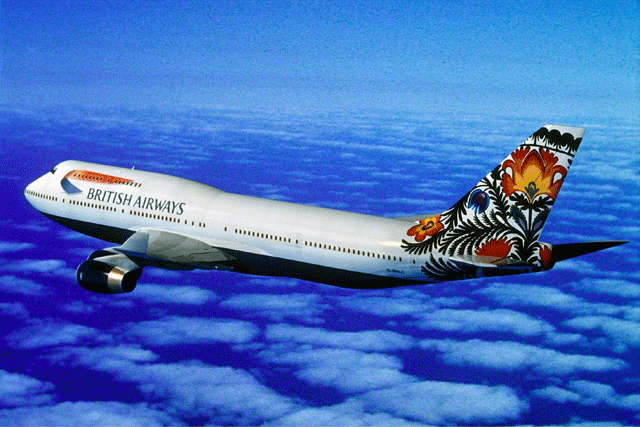 Michael O'Leary has been known to produce as much hot air as the jet engines of his Ryanair fleet. The controversial chief executive has described global warming as 'horseshit' and environmentalists as 'lying wankers', so the irony in the carrier looking to reposition as a 'low-emissions airline' has not gone unnoticed (Marketing, 27 July).
An attempt at such a dramatic volte-face in a brand's positioning can all too easily lead to a humiliating retreat rather than, as Ryanair would like to portray it, a positive re-imagining of its credentials.
The marketing U-turn comes in many forms, and Marketing has, with the help of our Twitter followers and readers, compiled this list of classic examples. By no means definitive, it does however reveal that brands that betray their customers can expect to suffer public criticism - and social media has made this backlash more contagious.
NEW COKE
In 1985, with Pepsi challenging Coke's dominance of the cola category, Coca-Cola replaced its core product with a formula to be marketed as New Coke - a drink that was a winner in taste tests.
Sales were poor and there was a public outcry over the change. Just 79 days later, Coca-Cola admitted defeat and the original recipe returned, relabelled Classic Coke.
BA'S 'ETHNIC' TAILFINS
In 1997, British Airways introduced various 'world'-imagery tailfin designs to try to build greater connections with countries on its routes.
It was criticised as too dramatic a change from the airline's traditional image as the UK's flag-carrier. Former Prime Minister Margaret Thatcher famously covered the tailfin of a toy plane with a handkerchief, declaring 'We fly the British flag abroad, not these awful things'. In 2001, the then-new BA boss Rod Eddington unveiled an updated version of the traditional livery.
CONSIGNIA
In what has come to be considered a byword for botched rebranding, Consignia became the new name for the overarching Post Office Group in 2001, at a cost of £2m. The then-chief executive John Roberts said at the time it 'describes the full scope of what the Post Office does in a way that the words "post" and "office" cannot'.
Allan Leighton spoke frequently of his dislike of the name when he became chairman in 2002, referring to the group as the Post Office at all times. The 16-month-old name was quickly consigned to the bin, with the group renamed Royal Mail plc.
WISPA
'Have you heard the Wispa?' was Cadbury's ad slogan when it launched the chocolate bar in the 80s. By 2003, however, sales had fallen, and it was replaced by Dairy Milk Bubbly.
Online petitions on social-networking sites persuaded Cadbury to revive Wispa, at least for a limited time, with 23m bars available from October 2007. The public's new-found love of the line led Cadbury to reinstate Wispa as part of its permanent range.
MARS
In May 2007, Masterfoods fiddled with the recipe for its chocolate to include whey, a move simply put down to a change in ingredients sourcing. However, animal rennet was used in the production of the whey, meaning Mars and Twix would no longer be suitable for vegetarians.
A week later, Masterfoods backtracked after the Vegetarian Society led a campaign against the 'incomprehensible' change; 6000 consumers complained. Mars placed apology ads in the press with a personal message from managing director Fiona Dawson.
GAP
In October 2010, clothing retailer Gap unveiled a revamped logo to replace its 20-year-old blue-box design. After an outpouring of criticism, it reverted to the original in just six days.
CHANGE4LIFE
In 2010, Health Secretary Andrew Lansley said that the government would cut funding from the Department of Health's healthy-living drive Change4Life, calling for private backing. However, in May this year, it put £14m into the activity, admitting that a lack of investment had contributed to an 80% drop in people signing up.
BIRDS EYE
When the original Captain Birdseye, actor John Hewer, retired in 1998, Birds Eye replaced him with a younger, handsome pretender intended to attract a new audience. However, a more 'traditional' Captain returned in 2002, deemed better at winning the trust of mothers.
PWC
PricewaterhouseCoopers announced in 2002 that its soon-to-demerge consulting arm was to rebrand as Monday, in an exercise costing £7m. After a barrage of jokes about weekend hangovers, and its acquisition by IBM, the brand was labelled 'damaged' and dropped.
FACEBOOK
Facebook altered its terms of service in February 2009 so it could keep copies of all users' messages, actions and updates, even if they left the network. After thousands of user complaints, Facebook admitted it was wrong and reverted to its former terms.
Expert view: Mark Borkowski, founder of Borkowski.do
With the world moving at breakneck speed, brands need to differently comprehend the motivation of the herd. When Gap screwed up its logo change, the mistake was trying to respond to a public demand that had already vanished, or was always an illusion. Brands need to devote energy to forward planning so they can shape the conversation, always acting on the basis of what is relevant and real. Only then can they avoid these acts of public image contortionism. Ryanair defies all the laws of PR: people will put up with anything that emerges about them because frankly they're cheap, and that is all that defines the brand.
Have any other suggestions? Let us know what brand U-turns trump this Top 10.