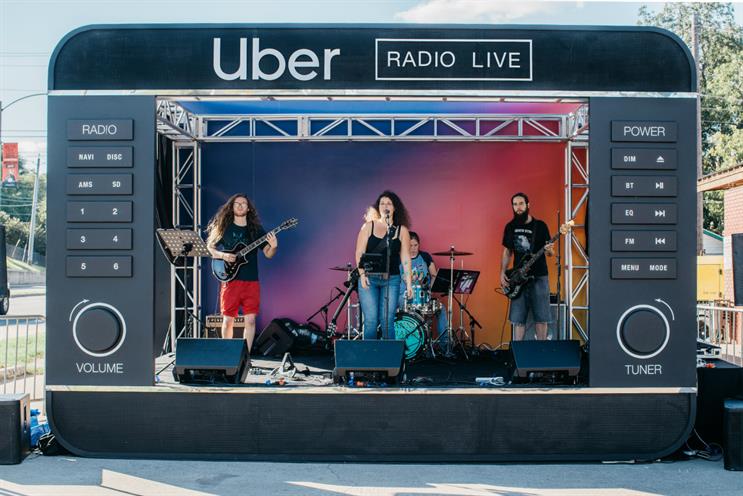 Uber invited local Austin artists who also use the Uber app to play their original music live on stage.
Fans were invited to join the experience before and after special pop-up performances by local artists on the blown-up stage, and were able to control the playlist performed by a live cover band and hear their songs "arriving now", at the corner of South Lamar and Barton Spring Road.
Experiential agency Manifold worked with Uber on the Uber Radio Live stage activation, which took place on 5-7 October in Austin, covering strategy, creative and design, and full production and fabrication.
Earlier this year, Uber tasked Manifold to create a sharable activation that connects the songs and artists that Uber riders love most with their passion for live music, while providing their drivers with a chance to showcase their own musical passions.