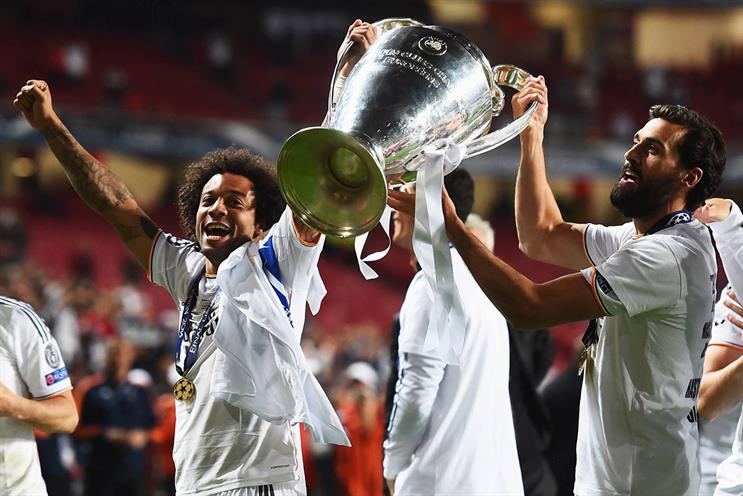 The two finals are will be available on the Freeview BT Sport Showcase channel, as well as on youtube.com/btsport and bt.com.
Fans will be able to tune into Liverpool vs Sevilla for the UEFA Europa League on 18 May and then when Real Madrid plays Atletico Madrid in the UEFA Champions League final ten days later.
BT Sport said the move will allow it to "showcase its European coverage to a huge audience and maximise the numbers who can tune in".
It follows Twitter's move to live-stream the NFL, which was announced last month. Media owners and agencies at Advertising Week Europe also voiced concerns that live-streaming of sport is a "ticking time bomb" for broadcasters.
BT Sport launched in 2013 as a rival to Sky Sports and has been gaining momentum over the past few years as it has won the rights to show an increasing number of popular football games.
More than five million homes are subscribed to the channel, and it is available in more than 27,000 commercial properties such as pubs.
BT Sport has also struck a deal with EE to bring the service to 4GEE pay monthly mobile plan customers. The details for this are yet to be revealed but it follows news that TalkTalk TV customers will be able to subscribe to the service before the new Barclays Premier League football season, which kicks off in August.
John Petter, chief executive at BT Consumer, said: "We've always said we wanted to give top quality sport back to the people and making the UEFA Champions League and Europa League finals free to everyone in the UK does this in a big way.
"We're also bringing BT Sport to a new generation of younger sports fans who view their entertainment online, through social media and on their mobile devices.
"We plan to make these finals the most social sports broadcast ever, with lots of exciting content in the build-up and on the night across YouTube, Snapchat, Facebook, Instagram, Twitter and Vine."