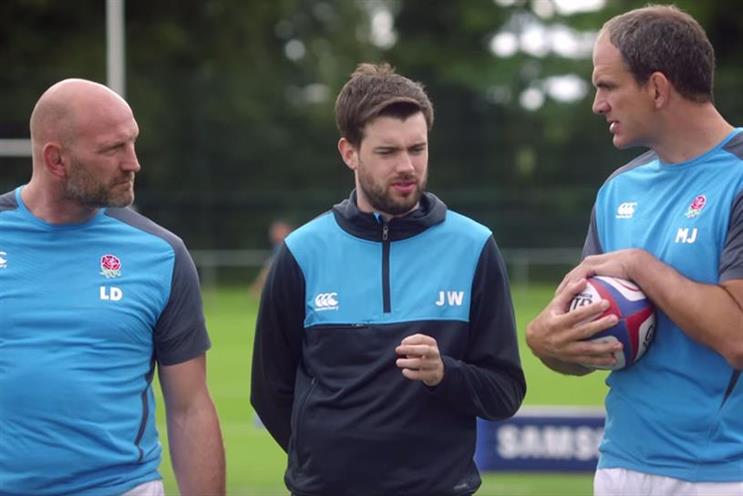 The surge in growth was helped by a record third quarter for TV, for which adspend exceeded £1 billion. This increase was partly driven by the Rugby World Cup, which was shown exclusively on ITV.
The report said TV spot advertising rose 10.8 per cent (£1.1 billion) in the third quarter of 2015, while internet spend grew 13.2 per cent (£2.04 billion) and mobile by 40.2 per cent (£593 million).
Mobile adspend now accounts for 29 per cent of the internet total, the report said, up from 23.5 per cent in Q3 of 2014.
Internet adspend is projected to grow by 13.5 per cent for 2015 and 11.3 per cent next year.
Total UK adspend for 2015 is now forecast to grow by 6.1 per cent compared to 2014, when it was £18.58 billion.
The report projects 2016 spend to be marginally less than 2015 at 5.6 per cent, but this estimate is upgraded on the previous AA/Warc report, which predicted a 5.3 per cent rise for 2016.
Cinema adspend grew by 21.7 per cent (£51.7 million) year on year over the same period. Estimates for 2015 cinema adspend have been revised up to 9.4 per cent after the Q4 box offices success of Spectre and Star Wars: The Force Awakens.
Radio spend grew by 3.6 per cent in Q3 2015 – more than double the rate forecast – and is projected to grow by 2.8 per cent over the year and 4.2 per cent in 2016.
Out of home grew by 5.1 per cent over the quarter to reach £271 million and is estimated to have risen by 3.4 per cent over 2015, with a growth forecast of 4.9 per cent next year.
Newspapers and magazines continue to struggle: with national newsbrands' adspend falling by 8.7 per cent year on year over the same period to £283 million and magazine adspend falling by 6.8 per cent to £248 million. Both print products' adspend are projected to see further declines next year: print is expected to fall by 3.8 per cent and magazines by 3.5 per cent.
Direct mail adspend also showed a decline, falling by 0.8 per cent year on year to £425 million. AA/Warc predicts full year growth of 2.1 per cent in 2015 and a 0.2 per cent fall in 2016.
Tim Lefroy, the chief executive at the Advertising Association said: "This is the ninth successive quarter in which advertising growth ahead of GDP has helped to fuel the wider economy, and with growth of 5.6 per cent expected this year our adspend forecasts remain surprisingly strong."