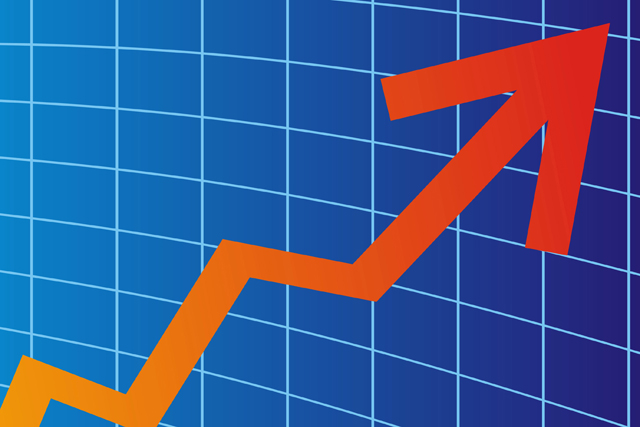 Western Europe is predicted to see a return to positive growth of 2.7 per cent after two consecutive years of declining advertising spend, driven by a strong UK advertising market forecast. The UK market is expected to grow by a robust 7.5 per cent this year, a two per cent increase from March predictions.
The strong UK advertising market has been boosted by the FIFA World Cup, an improving economy and double-digit growth in digital media spend, according to the Carat Advertising Expenditure forecast.
As a whole it is expected to continue into 2015 with a 4.7 per cent year-on-year increase.
Digital media in the UK is predicted to grow by 17.5 per cent in 2014, accounting for over 42 per cent of total spend. Paid search, which has a 53 per cent share of total digital spend, is forecast to grow year-on-year by 11.4 per cent in 2014 and display spend (which includes online video, mobile and social media) which accounts for 34 per cent of total digital spend, is predicted to grow by 33 per cent in 2014.
Forecasted revenue for TV has now risen to 7.5 per cent for full year 2014, surpassing previous estimates, driven by strong ad spend on ITV1 and Sky.
The FIFA World Cup this summer saw June revenue up by 4.6 per cent, the majority of which was driven by ITV1, which was up by 24.7 per cent in the month.
The US advertising market has shown the strongest ongoing market growth and North America is expected to bounce back to where it was before the recession for the first time, by the end of the year.
The 2014 and 2015 forecast for worldwide advertising expenditure ranges from 59 markets across the Americas, Asia Pacific and EMEA.
Overall global advertising revenue will have increased by five per cent in 2014, a 0.2 per cent increase on what was predicted in March. 2015 is predicted to rise by another five per cent.
Whilst forecasts show a slight decline in growth when compared with predictions from March 2014, Asia Pacific and Latin America are still both forecast to outperform global predictions, with growth rates for 2014 of 5.4 per cent and 12.1 per cent respectively, and the only regions to see double digit growth in some markets.
The forecast shows digital media will outperform previous predictions for 2014 with year-on-year growth forecast at 16.1 per cent. Digital will also increase its total share of spend, reaching 20.5 per cent in 2014 and 22.6 per cent next year, when it will outpace the combined magazines and newspaper global share for the first time.
Whilst the steady decline in print is expected to continue, all other mediums are predicted to achieve year-on-year growths of approximately 3-5 per cent in 2014 and 2015.