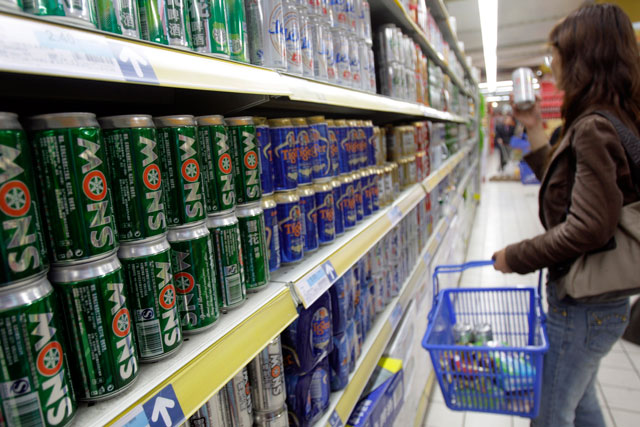 As the first top client to feel the IPA's latest Chinese charm offensive, Qiu Hong was politeness personified.
Smiling across the table from members of the UK delegation at his offices in Beijing, the man responsible for the mind-blowing ad budget of China Mobile, the country's biggest brand, nodded as his interpreter explained to him how UK agencies would love to help companies like his enter the global stage.
Hong acknowledged that he could use a bit of help from Britain, especially when it came to learning more about branding, the creative process and getting the maximum bang for his advertising buck.
On other subjects, though, he was less gung-ho. When might China Mobile begin taking its business global? That, he insisted, was a matter of strategic policy and somebody else's decision to make.
With a net profit of $9.6 billion for the six months to June, China Mobile - and Hong - illustrate the exhilaration and frustration UK agencies will experience as they try breaching today's great wall of Chinese reserve and caution.
UK advertising has become increasingly preoccupied with China. Sixty shops are currently represented there, compared with 20 three years ago. This is expected to rise to 100 within two years.
The agencies' growing presence coincides with the Chinese government's eagerness to see the country's brands promoted globally to underline its credentials as a world force and as a collective testament to its technological excellence.
According to official figures, the Chinese creative industry, which contributed 14 per cent to economic growth last year, took off in the run-up to Expo 2010 in Shanghai and has been growing ever since.
What Chinese companies lack, however, is the marketing and advertising know-how to launch "challenger" brands globally.
But there are some potentially successful players-in-waiting. One is Brilliance, China's third-largest car-maker, which played host to the UK delegation at its plant in Shenyang. Thanks to an alliance with BMW, the company now manufactures a range of vehicles with the quality and style of its partner but at a third of the price.
Nearby is Asia's biggest brewery, which is operated by Snow, whose anonymity beyond China belies the fact that it has overtaken Budweiser as the world's biggest beer brand in volume sales.
"In the past, we just took orders from foreign customers, but we didn't initiate sales," Zhang Wen Yang, Snow's marketing chief, said. "But we'll be seeking opportunities to globalise our brand. We know there's a lot of competition in foreign markets, which we're trying to understand."
As one UK agency chief observed afterwards: "You wonder why foreign agencies aren't banging down their doors."
The reasons are many and complex. They have their roots in the cultural chasm between East and West and in the challenges arising out of China's commitment to "authoritarian capitalism".
That's not to say UK agencies can't score some early runs. Karmarama returned home with an assignment from a Chinese cloth manufacturer with European ambitions, while The Brooklyn Brothers is in talks with a fashion retailer.
Meanwhile, Bray Leino is in line for a project via the London office of the industrial giant Minmetals, which supplied the steel for the Olympic stadium in Beijing.
For the most part, though, UK agencies can only prepare for the long game. That's partly because China's biggest advertisers still have a huge domestic market to satisfy before turning their attention elsewhere. Moreover, they are in no rush to invest in the European economy while it is enfeebled.
Another problem is the hierarchical, rigid and risk-averse structure that extends from government into company management. "Nobody wants to take a flyer when it comes to making a decision, whether it be about marketing or anything else," a Beijing-based British journalist explains. This could make it difficult for agencies to build client relationships outside the marketing department.
Meanwhile, corruption is ever-present. Onlookers claim it's no worse than in any other emerging economy, but it is a factor in media and among local agencies that have been known to "buy" business. One is even said to have offered an apartment as an inducement.
"It springs from a Chinese eagerness to do a deal," a Westerner in regular contact with Chinese agencies says. "Big scandals often end with somebody getting executed, but the everyday scams are much harder to eradicate."
Meanwhile, there's the ongoing Chinese predilection for vacuuming up all the knowledge it can glean for nothing and doing its own thing. This could have implications for the IPA's new "incubator" service that allows Chinese companies to test the appeal of their brands outside Asia with the help of British-based planners and creatives. "Agencies need to be very streetwise when operating here," a UK trade official in Beijing warns.
Significantly, the business that may come the way of UK agencies is, for the most part, from young, entrepreneurial Chinese companies. It is they and groups like Snow, which have reached a tipping point in their development, that could provide the richest pickings.
In all this, patience could prove the greatest virtue. A Chinese mistrust of foreigners means deals are usually struck only when a relationship has been established.
The IPA had been due to sign a memorandum of understanding with the government-controlled China Advertising Association at the misleadingly named China International Advertising Festival, only for the CAA's newly appointed secretary general to decline at the 11th hour. The MoU is expected to be signed later in the year.
There's also the challenge of convincing expansionist-minded clients to move beyond the comfort zone that long-standing links with local agencies provide.
Already, though, poor creativity locally is encouraging some big clients to look further afield. China Mobile has reportedly shot a new TV commercial through Ogilvy in the UK and France, having failed to get the brief cracked locally.
Stone Zei is the president of 180 China (no relation to 180 Amsterdam), whose clients include KFC and Nestle, and was a judge at this year's Cannes Festival of Creativity. He says: "There's too many agencies chasing too little talent."
What's more, planning is in its infancy as clients focus more on creating instant effect rather than long-term brand-building. "We can only hire planners if clients want them," Maik Lutze, the executive creative director of Interone China in Beijing, says. "But the demand isn't there."
Not now, maybe. But how long might it be before clients turn to Britain for the strategic advice they will need to fuel their growth at home and abroad? Some believe that, for UK agencies, this is where the real Eastern promise lies.