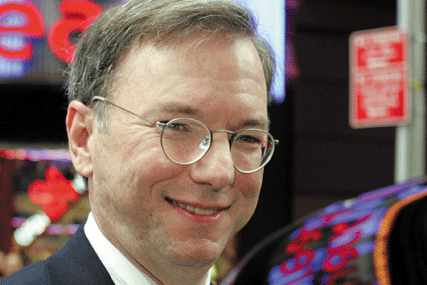 Revenue from the UK accounted for 12% of total revenue in Q4, 2009, 1% down on Q3.
Google's AdSense partners generated big increases for the business in Q4, generating $2.04bn, accounting for 31% of total revenue, resulting in a 21% increase year on year.
However, traffic acquisition costs for Google, effectively money handed back to its network partners, increased to $1.72bn in the fourth quarter of 2009, compared to $1.48bn in the fourth quarter of 2008 and accounted for 27% of Google's ad revenue.
AdSense accounted for $1.47bn in Q4, while distribution partners and others businesses that directed traffic to Google were paid $250m.
Its aggregate paid clicks, including those related to ads served on Google sites and its AdSense partners, increased 13% year on year, up 4% from Q3. Average cost-per-click rose 5% compared to fourth quarter of 2008, and increased approximately 2% from Q3.
Eric Schmidt, Google's chief executive, said: "As we enter 2010, we remain hugely optimistic about the internet and are continuing to invest heavily in technological innovation for the benefit not only of our users and customers, but also the wider web."
In Q4, the internet giant acquired mobile ad technology provider AdMob for $750m in a bid to increase its mobile advertising presence.