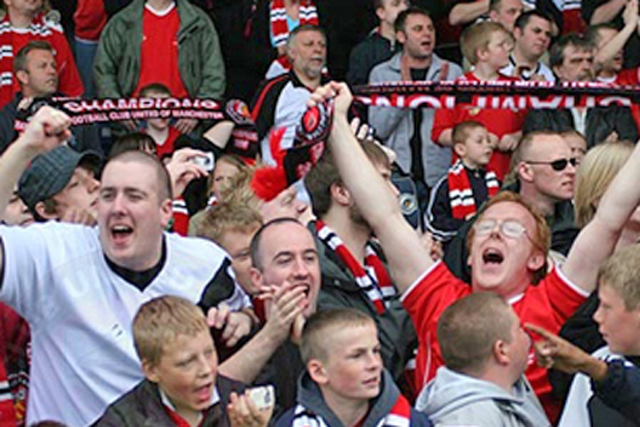 The official EU opinion could be a potential blow to the FA Premier League and its broadcast partners BskyB and ESPN.
EU advocate general Juliane Kokott today (3 February) said, in her opinion, blocking foreign satellite feeds breached EU laws.
The European Court of Justice (ECJ) will make a ruling on the matter later this year
Kokott's guidance follows a dispute that began in a Portsmouth pub.
Pub landlady Karen Murphy had used an encrypted service provided by Greek TV channel Nova to show live Premiership games in her pub the Red, White and Blue in Portsmouth.
She used it as the service was cheaper than using Sky.
The Football Association Premier League Ltd (FAPL) sells rights to view Premiership matches on a country-by-country basis, with by far the largest revenues coming from the UK.
Broadcasters are then free to charge consumers to watch the content.
Murphy used Nova in her pub to show the same matches shown on Sky. She was subsequently fined and her case was passed up for an official ruling.
Kokott's guidance sates that blocking foreign satellite fees breached EU laws.
In her ruling, she stated that Article 56 of the Treaty of Rome, which established the European Economic Community in 1957, "precludes provisions which prohibit, on grounds of protection of intellectual property, the use of conditional access devices for encrypted satellite television in a Member State, which have been placed on the market in another Member State with the consent of the holder of the rights to the broadcast."
She said it was "irrelevant" if a decryption device had even been bought under a false name and address.
Kokott said selling viewing rights country-by-country is "liable to prevent, restrict or distort competition. They are therefore incompatible with Article 101(1) TFEU [Treaty of Rome]; it is not necessary to show that such effects have actually occurred".
According to an official EU statement, the ruling could mean the selling of viewing rights at different prices in different EU countries could be illegal "while those charges [made by Greek station Nova] are not as high as the charges imposed in the United Kingdom, there is, according to the advocate general, no specific right to charge different prices for a work in each Member State."
Sky Sports was hit by the sexism row triggered by lewd comments made by Andy Gray and Richard Keys last month. Both presenters have now left the channel.
Sky launched its Sky Atlantic service to much fanfare earlier this week.