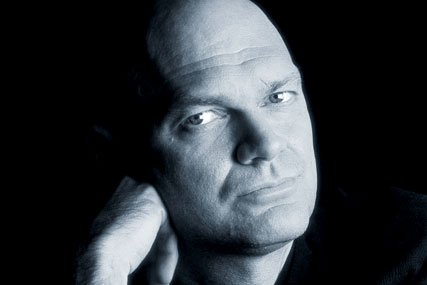 The 16-strong judging panel of this years Radio Lions, led by jury president and chairman of Canadian advertising and design agency Taxi Paul Lavoie, decided that despite work being viewed as consistent, none of the campaigns had taken radio to the next level.

"There was no unanimous vote for the Grand Prix," Lavoie said, "despite this jury really working hard to give a Grand Prix."

The judges did award 15 Gold Lions, shared among agencies from the US (8), Colombia (3), Norway (1), New Zealand (1) and Brazil (1) and Israel (1).
Lavoie added: "The UK didn't show up, which was a surprise."

His cutting comments came despite the number of UK entries rising from 27 to 42, its second highest showing of the past five years.

Also on the judging panel was Tony Hertz, owner and creative director of UK radio creative and production specialist Hertz Radio.

After highlighting the number of entries from the likes of France (102), South Africa (121), Brazil (81) and Canada (82), he said: "I made a list of entries from the UK, there were 42. There were simply not many entries."
He suggested the radio industry in the UK has historically "done itself a disservice" by the way it is sold, often branded as being both fast and cheap. He also said the rise in online activity was often at the cost of radio, a view possibly supported by the burgeoning number of Cyber Lions entries this year.

Euro RSCG Worldwide (US) notably snatched four Gold Lions, each for a different ad for Heineken-owned beer brand Dos Equis.

Three Golds went to a radio campaign for the Red Cross, created by Leo Burnett in Colombia.

Historically, it has been policy of the Cannes Festival that campaigns for charities or not for profit organisations are not allowed to be considered for the Grand Prix due to the fear of creating potential conflicts in the judging process.

Lavoie said the judges would have liked to have given the Red Cross campaign the Grand Prix but they respected the rules and had awarded it a series of Gold Lions instead.

The Cannes Radio Lions are only five years old and aim to honour the worlds best creative radio advertising.

There was a slight 7% lift in the number of entries this year, to include 1,235 submissions from 55 countries.