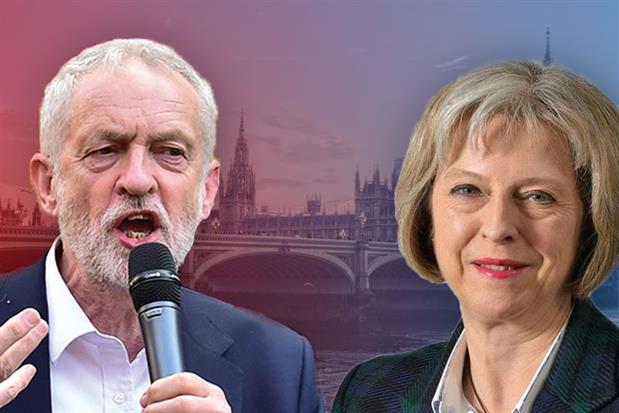 With 645 seats declared, the Conservative party has lost 12 seats while Labour has gained 31.
Prime Minister Theresa May has lost her gamble on a snap election propelling her to victory.
Meanwhile, the stability longed for by the industry seems unlikely as no one party has a majority of MPs in the House of Commons.
Labour party leaderJeremy Corbyn has been calling for May's resignation. He said: "She wanted a mandate. Well, the mandate she's got is lost Conservative seats, lost votes, lost support and lost confidence. I would have thought that is enough for her to go."
This election has been unusual in its lack of big showy ad campaigns, observed Campaign's global editor in chief Claire Beale in this week's issue of the magazine. Instead, political parties have been opting for highly targeted social media and search driven campaigns.
This has not been without its difficulties. Yesterday, political parties pulled their ads from YouTube when The Times learnt their ads were running beside extremist videos.
Furthermore, research commissioned by Campaign and conducted by Toluna has shown that not only do consumers not trust or understand political advertising in this election, 85% can not remember any.
However, overall, the industry has observed that Labour has been winning the election on social media and running a more efficient search campaign than the Tories.