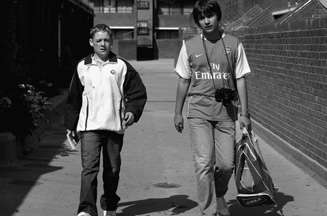 Although box-office takings reached a record £850m last year, British filmmakers are struggling to secure funding from broadcasters and traditional City backers.
The Council is seeking to establish a third-party venture to facilitate relationships between brand owners and filmmakers.
Any such tie-ups would be likely to give some creative control to the brands concerned, as well as ownership rights.
John Woodward, chief executive of the UK Film Council, said a sponsoring brand would be able to speak directly to filmmakers about projects that fit with its values.
'It will be about brands associating themselves with a film,' he added. 'We are designing the machinery to bring the parties together to discuss the details.'
A House of Lords select committee is also assessing the future of the British film industry, including its financing.
The Council hopes brands will follow in the footsteps of Eurostar which last year helped finance the Shane Meadows-directed film Somers Town. The movie scooped the top award at the Edinburgh International Film Festival in 2008.
UK film industry
The UK film industry contri-butes about £4.3bn a year to the UK economy, 44% more than it did in 2000, when the UK Film Council was created.
UK films grossed £2.3bn internationally in 2008.
The UK film industry earns more than £1bn in export income from film rights and film production services.
Of the films screened world-wide last year, almost one in six was British.
More than 164m people went to the cinema in the UK in 2008, up 15% on 2000.
Almost 35,000 people are directly employed by the UK film industry.