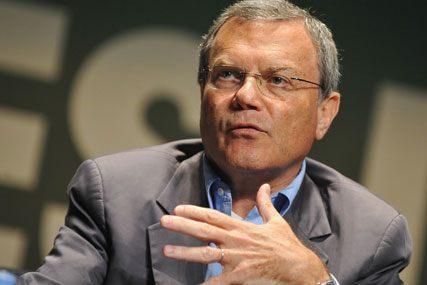 WPP updated the market on its performance this morning, reporting overall revenues up 1.6% to £2.496bn, helped by its UK performance. The company owns agencies including Ogilvy & Mather and JWT and snapped up digital company AKQA in June.
The world's biggest advertising company has revised its full-year outlook, expecting revenue growth for 2012 to be between 2.5% and 3%, compared with the 3.5% it forecast in August.
WPP'S revision in forecasts follows rival Omnicom this month reporting uncertainty among client spending impacting on its forecasts. It marks the second time in recent months that WPP has cut its full-year forecast.
WPP's revision comes because of a fall in client spending, particularly in North America, in parts of Europe and Latin America.
The group also failed to be optimistic about 2013, which unlike 2012 lacks a major global event such as the US election or the Olympics to entice client spending
WPP said: "In addition to the continuing slowdown, a further cloud on the horizon may be 2013. There will be no maxi or mini-quadrennial events in the year.
"In a way, the September softness could not have come at a worse time, as clients, most of who budget on a calendar years basis are preparing their estimated for 2013."
The group, headed up by Martin Sorrell, was more optimistic about 2014, which is expected to be bolstered by the World Cup in Brazil and the Winter Olympics in Sochi.
WPP said the UK had performed ahead of forecasts in the period, citing strong growth in advertising and media investment management, consumer insight and public relations.
But it said the UK was hit by slower growth in healthcare communications.
Follow @johnreynolds10