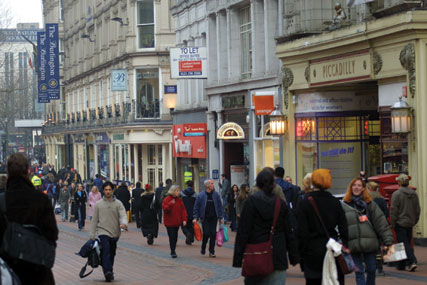 The data revealed that the number of shoppers in non-food stores over January was down 5% year on year. Not since 2005 have the country's high streets seen such a fall.
It also shows that for the second month running, none of the regions showed a year-on-year rise in store traffic.
One bright spot was the 27.5% month-on-month fall between December and January, which was slightly better than forecast.
Synovate analyst Tim Denison said: "2010 has kicked off desperately slowly for retailers, lending support to retailers' concerns that, despite a strong Christmas, it's going to be another tough year on the high street. The tumble has been accentuated by a number of clear factors."
As well as the heavy and persistent snow, Synovate also cited the rise in VAT at the beginning of January, which injected impetus into December's trading at the expense of January's footfall.
A number of retailers, including John Lewis, held back on reintroducing the higher rate of VAT in January, as did the supermarkets on many of their non-food lines.
The research firm concluded: "Consumer confidence remains weak, with public spending cuts, rising unemployment and personal tax increases all threatening to do further damage, and a General Election, adding further uncertainty, in the wings."