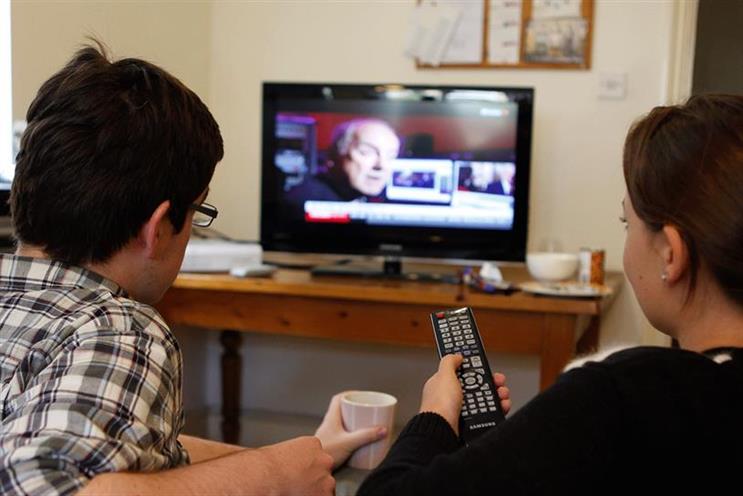 The regulator's International Communications Report suggests 70 per cent (31 million) of UK adults will watch TV using free-to-air catch-up services such as the BBC's iPlayer, ITV Hub or All 4 this Christmas.
Ofcom said this puts the UK ahead of the US, Japan, Australia, and all other European countries.
Traditional live TV remains the most popular way to watch the medium, with a peak at New Year's Eve, when 11.4 million viewers watch live at midnight.
The study shows people in the UK are watching an average of three hours and 40 minutes of TV per day, just below the average among other countries in the same. The US watches the most TV overall, at four hours and 42 minutes while Sweden watches the least at two hours and 33 minutes.
In the UK, 42 per cent of households now own a TV connected to the internet, which is higher than any other country in the survey, except Spain.
Seven in 10 of those with a Smart TV are watching catch-up TV services, while 54 per cent are using subscriptions services such as Netflix or Amazon Video Prime.
Revenue for online content is rising rapidly, the report says, with consumers and advertisers spending £908 million in 2014, up 43.9 per cent from £631 million in 2013.
Online makes up a smart portion of the £14 billion generated by the TV industry in 2014, of which 45 per cent comes from pay-TV subscriptions.
The rise in catch-up TV viewing appears to match a decline in DVD and Blu-Ray usage, with every country in the study showing a decline this year. In the UK, 32 per cent of people said they used DVDs less this year, while 8 per cent said they are using the medium more.
James Thickett, the director of research at Ofcom, said: "UK viewers won't be tied to the TV schedule this Christmas.
"More than anywhere else, we're watching TV and films at a time that suits us, on a range of devices, in and out of the home.
"So this year, more people can fit their festive TV viewing around opening presents and carving the turkey."