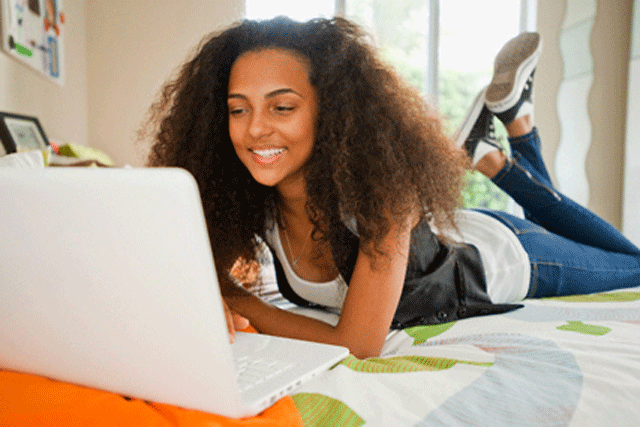 David Wood, marketing excellence manager, Shell International

MAYBE
With change always comes opportunity. So long as there are talented people within the industry, there is the chance to build the next generation of marketing leaders.
Shell has a terrific record in attracting high-potential graduates, but perhaps less success with beating the traditional "marketing university" employers to win our share of top marketing graduates.
The challenge for companies like ours is how to build programmes and career paths to rival those of the previous industry leaders, and whether we can sustain the focus and investment to deliver this through these austere times.
If we can, then perhaps future marketing leaders will offer more diverse marketing skills, born of more varied social and economic challenges.

Annette King, CEO, OgilvyOne EAME, and chairman OgilvyOne UK
MAYBE


The advertising industry is in a period of transition and our approach to attracting, growing and retaining talent is constantly evolving to keep up.
At OgilvyOne, for example, where we reward risk-taking and innovation, the incentive is there for individuals to acquire new skills.
We are constantly on the lookout for emerging talent from different and diverse backgrounds, and have partnerships with local schools, colleges and universities to help fulfil that ambition.
Our youth-talent programme includes opportunities for work experience, internships, apprenticeships and fellowships. A workforce that is more diverse leads to a stronger and deeper talent pool.
Overall, I think we're doing a good job. However, the talent challenge requires an ongoing effort, so it will never be "job done".

Sarah Warby, marketing director, Sainsbury's
NO
To my mind, a question structured as "Are we doing enough?" can almost never be answered positively. There's always more to do. Do I worry that we're losing the excellent academies of the 80s and 90s? No, I think there are other places to learn your craft these days that are just as good.
I am worried, though, about two other aspects of nurturing talent: the role we create for marketing in business and the education we are giving the next generation while it is at school and college. We must always strive to give marketing its voice in every business - only then will we attract the best talent and give it the oxygen to fly.
Similarly, no matter what the subject, I want to see youngsters developing the intellectual foundation stones of our discipline: critical reasoning, commercial judgement and emotional intelligence.

Mike Welsh, chief executive, Publicis Chemistry
MAYBE
In the marcomms industry we're all under pressure to keep permanent headcount lower than we would like, while at the same time more of our decisions are influenced by short-term horizons.
Inevitably, such factors also lead to a temptation not to hire graduates, not least because they often get poached just as you're about to reap the investment made in training. That said, topping up our talent pool isn't that difficult. Our industry hasn't quite lost its sheen and there are still far more applicants than positions available.
The current generation has more energy, ambition and a stronger work ethic than ever, which has a positive impact across the whole business. And it's not just about graduates. Schemes such as the IPA's Creative Futures widen the talent pool by offering opportunities to all, via apprenticeships and internships - something we should all be firmly behind.

Tom Silk, global brand experience director, Jaguar
NO
While topical, the decline in scale of our traditional FMCG "universities" represents one piece of the "nurturing" puzzle.
Attracting and nurturing talent are key to re-establishing the UK's marketing hegemony. For years, our industry has lagged behind others (financial or otherwise) in the recruitment of top graduates with the requisite qualitative and quantitative skills.
Beyond creating top-class learning programmes, remember that attracting the best talent starts at university and continues along a carefully crafted and mentored career path. In relationship to nurturing, isn't it time we took the burden of marketing leadership off the shoulders of our FMCG colleagues and looked to other industries to share the challenge?
In such a transformational age for communications, the biggest breakthroughs in marketing technique may come from more innovative and nimble businesses. I'd like our digitally-led retail brands to show us the way forward.

Ida Rezvani, managing director, McGarry Bowen

NO
The old blue-chip FMCG companies are not the "universities" they were once deemed to be. In fact, they seem positively boring in comparison to the new wave of hot recruiters to hit the "milk round", companies like Google, Amazon or even John Lewis.
They are all clear about their mission and encourage their employees to join their crusade. The new generation of graduates is looking for purpose and meaning in what it does, and the marketing industry needs to change its approach to recruitment to reflect this.
The new companies to work for have a clear vision, add value to peoples' lives and encourage their graduates to contribute to all of this. The new generation wants to know not just what they will be doing, but why.
Each month The Forum questions members of The Marketing Society on a hot topic. For more on membership, visit www.marketing-society.org.uk