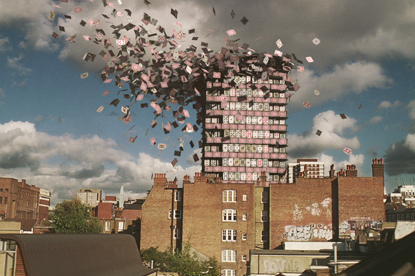 Two of the bronze awards went to DDB London for its Harvey Nichols "standing" and "mannequins" campaigns, while Leo Burnett London also scooped a bronze for its "house of cards" spot for Shelter.

The final bronze went to WCRS for its Transport for London "awareness test" ad.

The US scooped the most One Show gongs, netting eight golds, 15 silvers and 16 bronze awards.

But it was CumminsNitro in South Brisbane that secured the top accolade, Best In Show, for its "the best job in the world" campaign for Tourism Queensland.

The campaign, which also won a gold in the integrated branding category, consisted of a contest where the winner received AUS$150,000 and a six-month job as an island caretaker overlooking the Great Barrier Reef.

The competition was recently won by a british man, Ben Southall.

The ceremony, held at the Lincoln Center in New York, also saw the presentation of the One Show's new award, the green Pencil, which recognises excellence in the field of environmentally conscious advertising.

Goodby Silverstein & Partners, San Fransisco, was awarded the accolade for its "help the honey bees" ad for Häagen-Dazs.
For a full list of winners, visit oneclub.org.