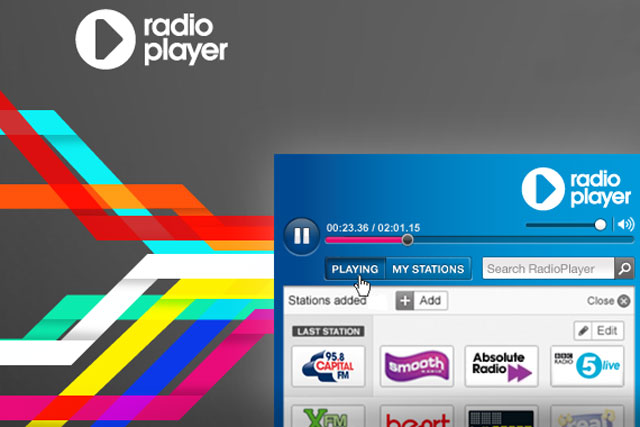 UK Radioplayer is a joint industry initiative devised to create a single online player for all Ofcom-licensed radio stations and has grown from 157 stations at launch in March, to 300 with the addition of Worthing-based Splash FM.
The first app installs Radioplayer onto the start menu of a PC, Mac or Linux computer and lives in the Start menu to allow users to launch the Radioplayer with one click, even if a browser is not open.
The second app adds a Radioplayer widget to the top of Google's Chrome browser.
These apps will sit alongside the existing Facebook Radioplayer app. Radioplayer hopes they will lead to commercial tie-ups with computer manufacturers and retailers to "pre-install" Radioplayer on to computers.
Radioplayer had 6.7 million unique users in August, according to the latest figures from Radioplayer, which showed the service experiences peak traffic around 9am when people get to work.
Digital platforms' share of radio listening hit its highest level to date (28.2%) in the third quarter of 2011, according to Rajar, while internet listening was 3.7%, up from 2.8% in the same period in 2010.
Michael Hill, managing director of Radioplayer, said: "These new apps will help even more people discover the awesome range of UK radio. Three hundred stations, one simple click away, is an achievement we could only dream about this time last year."
Radioplayer is backed by the BBC, Global Radio, GMG Radio, Absolute Radio and commercial trade body RadioCentre, and aims to grow digital radio listening by simplifying the way radio works on connected devices.
Follow Maisie McCabe on Twitter @MaisieMcCabe