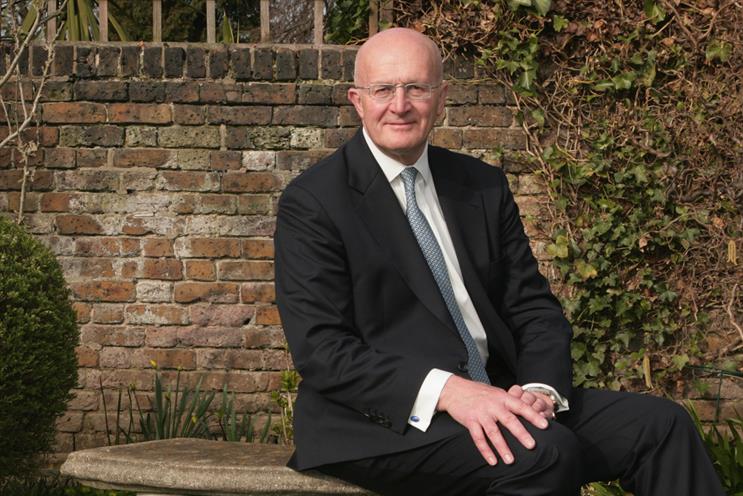 I am extraordinarily proud of my career in advertising. It's just as well because, in running the Advertising Association, I am professionally obliged to enthuse about this industry every day.

For the most part, it's easy. UK advertising is a well-documented creative success story with a history of growth, innovation and iconic, effective ads (and, if I have learned one thing in this job, it is to talk about the work if you want people to listen). But with a remit covering advertising's role, rights and responsibilities, sooner or later the conversation turns to regulation…and the job gets harder.

Which is why, in the Advertising Standards Authority's 50th year, I am proposing that we change the language – stop talking about regulation and start talking about our freedoms. Freedom of creativity, of innovation and of the connection that all businesses seek to make with their customers. Self-regulation may sound less sexy, but is closely related – it's how that freedom is exercised.

Even before the ASA, our regulatory framework was built and run in a system housed inside the AA until 1961. A year later, the ASA took shape and has now enjoyed 50 years of operation, applying the rules to more than 30,000 complaints each year. The model has extended across other markets around the world, and its success underpins the UK's reputation as an advertising world leader.

The ASA's achievements are many, but chief among them has been delivering firm, trusted regulation that has not come at the expense of creativity. We enjoy high standards of both because self-administered rules can move more quickly and subtly than the law.

Self-regulation sounds simple: agree the rule book and appoint a referee. But today, more than ever, it is a nuanced and complex business. To maintain the freedoms on which we all depend, the model has to stay in touch with changing societal concerns. It must be robustly defended in public policy debates and yet demonstrate a willingness to adapt, if the public wills it.

Enter the AA. It is inevitable that it is best-known – and best-supported – when advertising's backs are against the wall. A clear and present danger focuses minds. But, increasingly, it operates a strategy of getting its retaliation in first – taking the lead on the responsibility agenda both with policymakers and in debates inside the industry.

Take the Government's recent review of the commercialisation and sexualisation of childhood. As the Coalition formed, ministers worried about "marketing practices that are being used specifically to target children", accusing us of "irresponsible" behaviour.

At an AA event in October,the Children's Minister, Edward Timpson, recognised that "advertising in the UK has some of the most rigorous protections for children in the world" and "heavy-handed and unnecessary government regulation" should be avoided. We should be clear, however, that the price of maintaining that freedom is higher expectations. Timpson was clear that advertising and children must "continue to be a priority issue for the AA and its members".

That quid pro quo stands across a range of advertising issues. Right now, the biggest comes from Europe, where new rules have the potential to stop a data-driven revolution in advertising in its tracks. If proposals to widen the definition of personal data – requiring explicit consent to use it and introducing a technically unfeasible "right to be forgotten" online – are successful, the UK's £7 billion direct marketing and internet advertising sectors will be badly affected.

At an AA roundtable with the Junior Justice Minister Helen Grant and the Minister for Culture, Communications and Creative Industries, Ed Vaizey, both indicated their support. That support is easier for ministers to lend, because UK advertising can show not only that it is a European leader but we are a global leader in getting consumer protections right.

These are just two examples of the industry – through the AA – leading the debate and keeping self-regulation robust. And it only works if everyone contributes: promoting, protecting and strengthening the foundations on which the ASA has sat for 50 years.

As marketing communications evolve and new brands emerge with advertising-driven business models, we need everyone to play their part. Facebook and Microsoft, which sit at the AA Council table, and Google, which has funded the extension of the ASA's remit to company-owned websites and social media, are leading the way.

But, as important as these companies are, they are not the whole story. When introducing the AA, I am invariably asked: what is advertising nowadays? However much it might change, our answer must remain as it always has. Advertising is legal, decent, honest and truthful.

Tim Lefroy is the chief executive at the Advertising Association