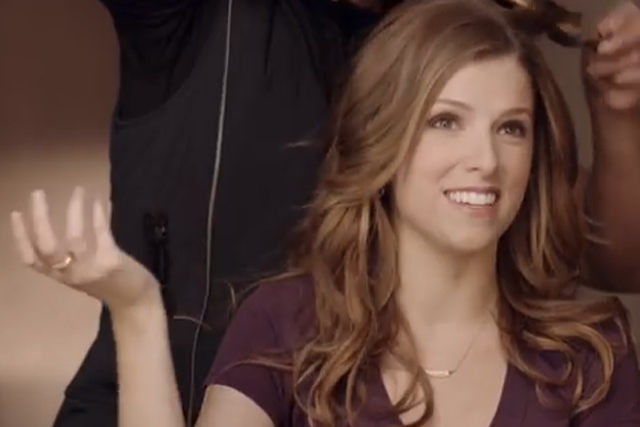 Facebook honours what a panel of industry judges agree are the most innovative and creative campaigns on the social network for the awards, which are now in their third year.
The Newcastle Brown Ale campaign, created by Droga5's New York office, won the highest "Blue" level award.
The "if we made it" campaign was a parody of the marketing excess surrounding this year's Super Bowl and explored what kind of ad the ale brand could have created around the event – if it had the budget and permission to make one.
Newcastle Brown Ale launched teasers, storyboards, focus groups and behind-the-scenes footage for "the greatest big game ad that never was" on its Facebook page in the run-up to the game in February.
Mark D'Arcy, the chief creative officer of Facebook, said: "It was a really big audacious idea – that you could take on the largest television event in the United States, if not the world, with the power of a big cheeky idea using Facebook to stage more than just one film or one ad.
"What impressed me most about it was it was built as a franchise over four or five. They rolled out a campaign idea through atomized storytelling so you could come out anywhere, which is really how people are engaging with things now.
"This is where I see storytelling going. You have a great idea and build a body of work, and build it in lightweight ways so people can take different pieces of it."
The UK submitted the fourth highest number of entries for the awards, but failed to win any.
There were 36 finalist campaigns, from 17 countries, and 15 winners, from ten countries.
D'Arcy said the awards recognised an underappreciated side of Facebook advertising.
He said: "A lot of articles in publications like Campaign are about the revolution in technology at Facebook, but the creative revolution is of equal value to the technical revolution.
"In some small way, the awards are about people who are looking at the way people are engaging with content and experiences and building for where people are, in our case on Facebook."
Other awarded ads included Amnesty International's "New Zealand: trial by timeline" created by Colenso BBDO/AIM Proximity.
The Amnesty International work was an app that scanned a user's Facebook profile and daily activities and "sentenced" them to the punishments they would receive in areas of the world where activities like sex before marriage and being gay are illegal.
It won the new "Facebook for Good Blue" award for not-for-profit campaigns.
D'Arcy was a judge alongside others, including: Jeff Benjamin, the chief creative officer at JWT; Andrew Keller, the chief executive of Crispin Porter & Bogusky; and Michael Lazerow, the chief marketing officer at Salesforce Marketing Cloud.