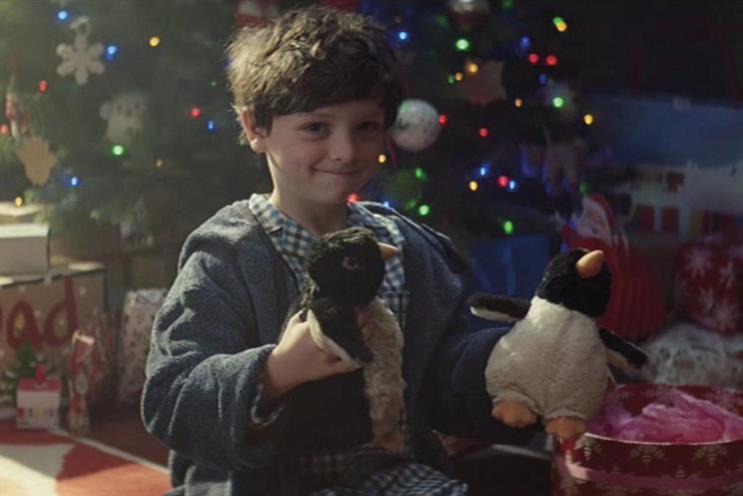 It was a more muted performance than 2014, when Adam & Eve/DDB won five Grands Prix and Agency of the Year.
However, it was still a respectable haul for the UK, which together took home three Grands Prix, 22 golds, 40 silvers and 52 bronzes.
Grey London finished on top, capturing two Grands Prix for Volvo "Life Paint" in the Promo and Activation and Design categories.
The agency also landed one gold, two silver and seven bronze Lions.
Adam & Eve/DDB walked away with a Grand Prix in Film Craft for John Lewis "Monty's Christmas".
In addition, the shop scooped a Creative Effectiveness gold for the 2013 John Lewis Christmas campaign, "the bear and the hare".
Its haul also included two other gold, seven silver and three bronze Lions.
Other UK agencies that flew home with gold Lions include Wieden & Kennedy with five, Ogilvy & Mather with four and AKQA with three.
FCB Inferno bagged one of the first glass Lions for Sport England "this girl can". The new award seeks to recognise campaigns that tackle gender inequality.
The Film category proved fertile ground for UK agencies, which collectively won four golds.
"#LikeAGirl" for Always picked up a Grand Prix and seven gold Lions. The awards were not attributed to the UK as the work was not entered by Leo Burnett London.
Quotes from Cannes
"In the end, it was a unanimous decision. The judges looked for what touched their hearts."
João Daniel Tikhomiroff on Adam & Eve/DDB's Grand Prix-winning "Monty's Christmas"
"When you trust in the collective judgment of people who communicate with each other and share their own points of view and bring that wisdom together, that's the best way to make decisions."
Al Gore speaking to Sir Martin Sorrell
"I don't let my politics get involved in my business."
James Murdoch when asked whether Fox News' right-wing politics mirror his own
"Gossip websites, paparazzi, reality programming, politics, news outlets and sometimes hackers all traffic in shame… a marketplace has emerged where shame is a commodity."
Monica Lewinsky at an Ogilvy & Mather session
"We sold [Angel's Envy] for a lot of money. If you think more than $100 million is a lot of money, then you will think it too."
Chuck Porter on Angel's Envy, the whiskey Crispin Porter & Bogusky helped develop. It was bought by Bacardi in March