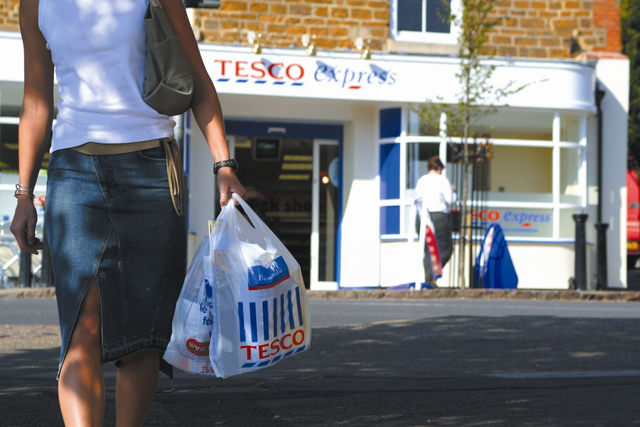 The Nielsen data released today (13 June) chimes with recent financial results by Tesco and Sainsbury's.
Tesco said it had reported a record-breaking week in the run-up to the Jubilee, when Tesco reported more than £1bn in sales.
Sainsbury's also highlighted "strong sales" in the run up to the Jubilee celebrations.
Neilsen's data reveals that in the week ending June 2, sales at UK grocery retailers were up 12.5% on the year, continuing momentum from the week previous when sales were up 5.7%.
The two weeks contrast with subdued trading in early May, as customers shied away from supermarkets because of the cold and wet weather.
During May, the Nielsen data reveals that crisps and snacks were up 10%), confectionery up 9%, soft drinks up 7% and beers, wine spirits up 7%.
Mike Watkins, Nielsen senior manager for retailer services, said: "Overall, May was a month of better momentum across food retailing, with the major supermarkets issuing a deluge of cash savings and discounts, actively encouraging shoppers to visit and spend."
| | % share, 12 wks to 28/05/11 | % share, 12 wks to 26/05/12 | % value change vs same 12 Wks 1-yr ago |
| --- | --- | --- | --- |
| Tesco | 29.1% | 28.8% | 1.8% |
| Asda | 15.7% | 16.3% | 6.3% |
| Sainsbury's | 15.9% | 15.9% | 2.5% |
| Morrisons | 11.4% | 11.2% | 0.6% |
| Co-operative | 7.5% | 7.1% | -1.9% |
| Waitrose | 4.0% | 4.2% | 6.1% |
| Marks & Spencer | 3.5% | 3.5% | 2.0% |
| Iceland | 1.9% | 1.9% | 2.7% |
| Aldi | 1.8% | 2.4% | 38.5% |
| Lidl | 1.8% | 2.0% | 14.1% |