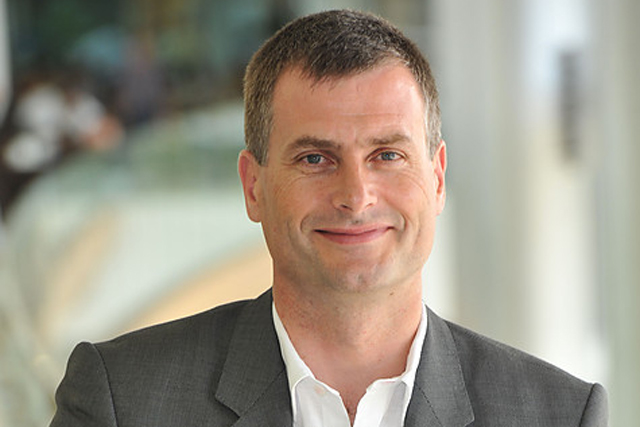 During a conversation about joint venture Weve at Advertising Week Europe, the chief executives of Vodafone, EE and O2 laid out how mobile commerce can drive the digital economy.
Ronan Dunne, chief executive of O2, said: "Regulation derives from two things – market failure and the prospect of market failure.
"We have an opportunity to make a market and if we bring our customers with us and establish a true digital confidence that will be at the heart of a great digital economy so let's not wait for the regulators to fuck it up."
Speaking at the same event, Olaf Swantee, chief executive of EE, added that the operators "prefer to compete in the market rather than compete with lawyers in Brussels".
The coming together of the ultra-competitive mobile operators to share their views on the importance of mobile marketing was littered with bullish statements during the panel discussion, which included an audience of Sir Martin Sorrell, competing operator Three and MasterCard UK & Ireland president Marion Key.
Guy Laurence, chief executive of Vodafone, claimed the "door was open" for rival operators including Three to sign a license agreement with the Weve joint venture and implied it had not yet happened because in the past few months the chief executives have "not been allowed in the same room" together due to legal reasons.
When questioned about whether the likes of Google and Facebook posed a threat to the success of the Weve joint venture, Laurence claimed "it must be tough for them to be on the losing side, they are not used to it".
Laurence used figures from Gartner that predict that by 2016 there will be one billion NFC-enabled phones to back up an argument that brands will have to commit to services including mobile wallets.
He claimed that once the one billion figure is reached any merchant service or loyalty company will be "left behind" if they did not commit to the platform in a move that would be akin to "not signing the Beatles".
Brands including Morrisons and Nike have already run activity on the service, while Tesco is currently running a geo-targeted campaign on Weve targeting women with an SMS message about getting £5 off their next £40 shop if they spend £20 today.
The operators also expect the further roll out of 4G this summer to give Weve a boost with Swantee claiming the rise of smartphones and good internet connections will see "new applications with video and TV coming up".
Follow @mattchapmanuk