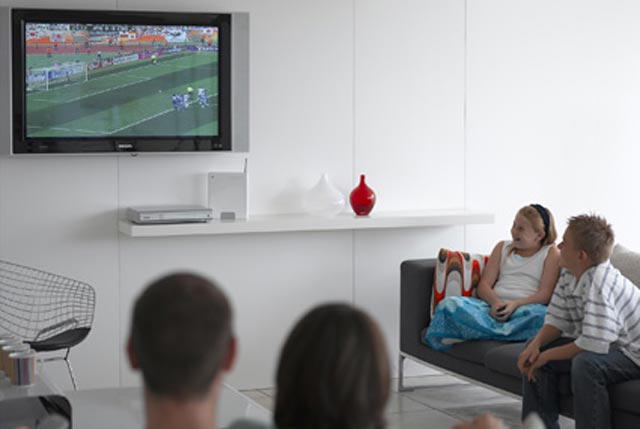 In an apparent reversal of public opinion, the latest research from YouGov indicates that product placement in TV shows and films is widely recognised and accepted by UK consumers.
Nearly three quarters (72%) of respondents to YouGov's July survey reported they knew what product placement is – men more so than women (79% vs. 65%) – and nearly half (46%) said real products can make the programme more realistic.
Some 59% of all those polled did not have a negative experience of product placement, claiming it makes no difference to their viewing experience. Further evidence suggests the British public were warming to having real products featured in TV programmes, 33% disagreed that product placement negatively impacts the integrity of a TV programme and another 33% taking a neutral view.
Since Nestlé coffee brand Dolce Gusto made history on ITV1's 'This Morning' on 28 February as the first brand to be featured on a UK-produced television programme, perceptions have changed.
YouGov's corresponding survey carried out at the end of February 2011, just after the relaxation in the UK law found that more than one third (36%) of respondents had no idea what product placement is.
Today, product placement is more influential for the young, with 25% of those aged 18 to 24 and 17% of respondents in the 25 to 34 age bracket saying that their brand perception would become more positive if it was seen in a UK programme.
Unsurprisingly, the UK's biggest commercial broadcasters ITV, ITV2 and Sky 1 are considered to be the most appropriate channels for product placements, as selected by 40%, 35% and 32% of respondents respectively.
This is up from four months ago when 30% of respondents said that ITV is the most appropriate channel for product placement.
Food and everyday household appliances are considered the most appropriate products for placement with cereals (51%) the most popular, followed closely by household appliances (49%), milk (48%), biscuits and kitchen products (both 47%), hot drinks, cars and sauces (all 46%).
Adele Gritten, head of media consulting at YouGov, said: "There appears to be a gradual acceptance taking place as people see product placement more and more.
"We're all consumers of brands, and as long as placements aren't too overt, it's very realistic for us to experience the same household brands in the programmes we watch – perhaps more so than in the standard commercial break."
However, while identifying a "remarkable turnaround" in the fortunes of product placement in the past five months, Gritten did warn that the latest unrest seen across the streets of Britain could have an impact on product placement's growing popularity.
Gritten said: "It will be interesting to see if there will be a backlash against brands and against consumerism in light of recent events."
Microsoft was among the first brands to land a product placement deals in the UK when its Xbox Kinect 360 game Kinect Sports featured on Sky channels.
There continues to be battle over who is best placed to facilitate product placement deals in the UK, with media agencies, creative agencies, production houses, broadcasters and specialist third parties all having stakes in early deals.
More than 2,000 UK adults were interviewed for the YouGov survey.