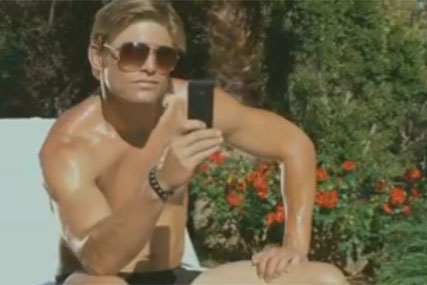 The research compared young people's smartphone use in eight countries - India, Russia, China, Germany, US, UK, Spain and Italy.
With 20% of young people aged 15-24 using the internet from a mobile phone, the UK leads the rest of Europe in this area.
Italy leads in smartphone penetration, with 47% owning a smartphone in Italy, compared to 36% in the UK.
Smartphone use was adopted more widely by men in every country except the US, where 55% of young smartphone users were women.
In all territories, price was a key consideration when choosing a handset.
Chinese (84%) and American (83%) youth lead in using 'advanced data' - mobile internet, ringtone downloads, game downloads, email and so on, compared to 68% in the UK.

Nielsen also surveyed the marketing spend and strategy of UK mobile operators.
T-Mobile has focused on using press, TV and outdoor. O2 concentrated on press and TV, while Orange allocated the biggest share of its budget to cinema.

Virgin Media took another tack, focusing almost all its budget on direct mail and doordrops.
UK ad spend by mobile phone operators Nov 2009 - Oct 2010
T-Mobile - £40.4m
O2 - £40m
Orange - £40m
Vodafone - £33.2m
Hutchinson 3G - £20.2m
Tesco Mobile - £9m
Virgin Media - £5.8m
Carphone Warehouse - £5.1m
Virgin Mobile - £4.3m
Lycamobile - £1.2m
O2 and Orange plan to launch location-based marketing and payment services this summer, and the trend seems to point to ever-greater time spent on the web using mobile devices, if the products dominating the recent Consumer Electronics Show in Las Vegas are a good guide.