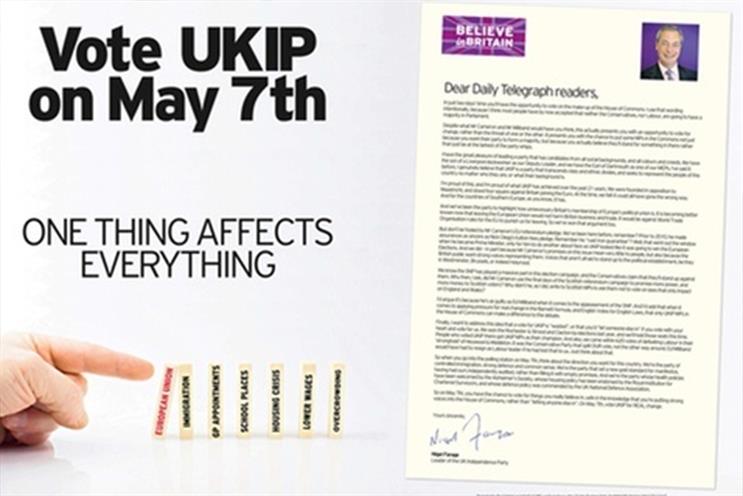 Multiple sources close to the outdoor advertising industry said UKIP approached media owners with plans to run a national ad campaign in the final run up to the election but that the inventory was not available.
On April 17, Richard Desmond, the chairman of the Daily Express-owner Northern & Shell, donated £1 million to the UKIP campaign and instructed the party to use the money for a major ad campaign in the final weeks.
As traditional "paper and paste" posters are generally booked in advance in two-week slots, media owners turned down the UKIP campaign because they did not have any space left ahead of the election.
UKIP ran a double-page ad in the Daily Telegraph on p2 and p3 yesterday and in the same position in today's Daily Express and Daily Star, which is also owned by Northern & Shell.
A spokesman for UKIP said: "We had and have a palette of publicity plans. The late 'eve of poll' newspaper campaign is part of that, just as the successful poster campaign has been, particularly in our key seats."