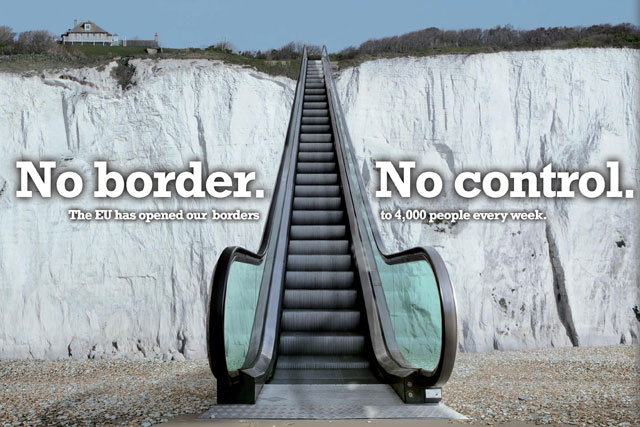 The campaign is funded by Paul Sykes, a Yorkshire businessman who is working with UKIP and has donated £1.5 million for activity around the European elections.
The ad shows a photograph of a white cliff with an escalator running through the middle of it. Either side of the escalator are the words "no border" and "no control". The ad says: "The EU has opened our boarders to 4,000 people every week."
When contacted by Campaign, no one at Family would comment on the ad campaign. The shop has previously created work for the Scottish Conservative Party and the Scottish National Party.
Nigel Farage, the leader of UKIP, said: "The White Cliffs of Dover have always been seen as symbolic of Britain's island status. That status should give us added ability to pick and choose the people who come to live and work in our country. But under EU free movement laws, we have no serious control whatever."