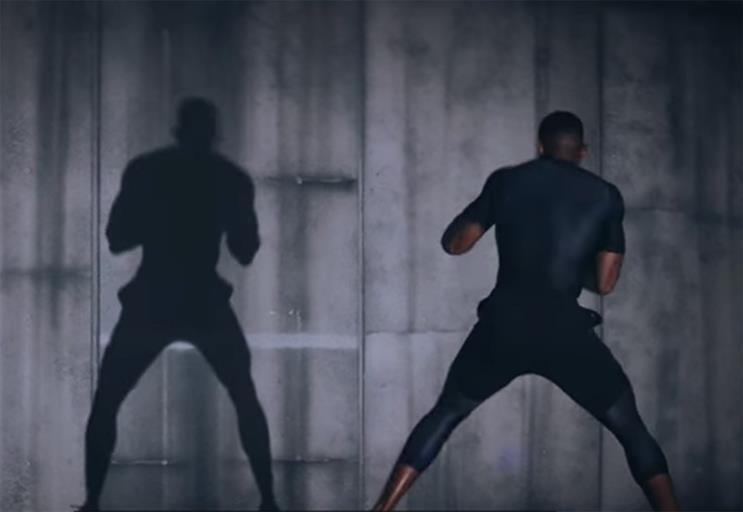 The campaign, "Your greatest opponent is you", is the first work for the brand by Lucky Generals and sister sports marketing agency Dark Horses. Digital was a significant part of the media plan which also spanned PR, retail and outdoor.
The YouTube Ads Leaderboard is a list of the top 10 most popular video ads in the UK each month. The ranking is determined using some of YouTube's strongest signals of viewer choice – number of views within the country, view rate (how much of an ad people choose to watch), and percentage of organic views versus paid views. Watch the March top 10 below.
Lucky Generals' founding partner Andy Nairn tells how a challenger brand used YouTube to punch above its weight
"YouTube was the perfect place to get Under Armour's core audience excited about AJ's fight and interested in the brand. Not only was there a great demographic fit but we were able to use the various formats to build momentum before the fight, on the night and after the win.
"Strategically, we wanted to capture the willpower that is at the heart of the Under Armour brand. In particular, the fact that your greatest opponent can sometimes be your own doubt. Creatively, we found a really simple way to get that across: by showing AJ fighting his own shadow.
"We teased the idea using 6" bumpers, to whet people's appetites in the run up to the bout. Then we launched the 60", making sure to reflect best practice by highlighting the brand and showing our star in the opening seconds. Additional short ads retargeted viewers of the main spot and flagged AJ's win.
"We had to do all of this on a challenger brand budget, so we were pleased to see we'd punched above our weight and beaten some bigger brands to win this title - do we get a belt for it?"
1. Under Armour: Your Greatest Opponent is You feat. Anthony Joshua
Creative agencies: Lucky Generals and Dark Horses
Media agency: Digitas
2. Adidas: See Creativity
Creative agency: 72andSunny
Media agency: Carat
3. Nike Football Presents: Born Mercurial
Creative agency: Wieden + Kennedy, London
Media agency: Mindshare
4. Trainline: Big Shaq Voice Rap
Creative agency: BBH London
Media agency: Blue449
5. Nike: Choose Go
Creative agency: Must Be Something, Portland
Media agency: Mindshare UK
6. Apple: Selfies on iPhone X
Creative agency: TBWA/Media Arts Lab
Media agency: OMD
7. Manchester united: Now Playing on YouTube
Creative agency: In-house
Media agency: In-house
8. Apple: HomePod - Welcome Home by Spike Jonze
Creative agency: TBWA/Media Arts Lab
Media agency: OMD
9. The BMW 7 Series: in the new thriller Red Sparrow
Creative agency: Iris Worldwide
Media agency: Wavemaker Global
10. Superdrug: Olivia Buckland and her mum - Mother's Day
Creative agency: Brave Marketing
Media agency: Mindshare
For previous months' YouTube Ad Leaderboards, see here