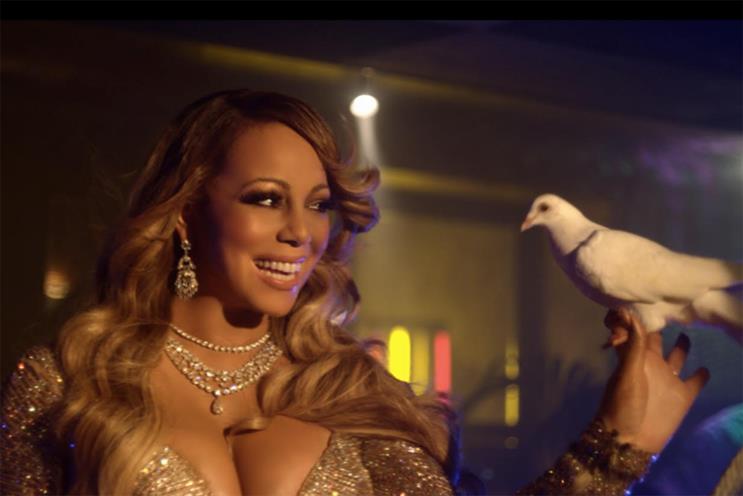 Lucky Generals' creative founder Danny Brooke-Taylor reveals how YouTube helped this celebrity's self-parody hit the high notes for Hostelworld
"YouTube was the ideal platform to show that even the world's biggest Diva can become a hostel believer.
"Not only was it perfect place to find young travellers, it was the perfect place to reveal our unexpected guest. We bought a global audience of 18-24 travel and music fans who would enjoy seeing Mariah hit the high notes.
"Over the last few years we've found that the YouTube audience really enjoy seeing celebrities take the piss out of themselves, so we continued that theme with Mariah. Our film had her deliberately play-up to the Diva behaviour she's so famous for, though of course the quality of the hostel wins her round in the end.
"And, like Mariah, we showed off our impressive range, launching with the full three minute edit and then amplifying key hostel proof points through a series of 15 to 20 second cut-downs that were specifically designed to work as YouTube Trueview ads.
"The results were sweet, sweet fantasy. Cost per view was half what we planned for and completed views double the expected level. And the comments on the video show that Mariah is helping win over the hostel haters.
"Cue doves."
1. Hostelworld: Even Divas are believers… Mariah Carey stays in a hostel
Creative agency: Lucky Generals
Media agency: In-house
2. Giffgaff: Stay because you want to stay
Creative agency: All Response Media
Media agency: In-house
3. Apple: iPhone 8 (PRODUCT)RED Special Edition
Creative agency: Media Arts Lab
Media agency: OMD International
4.Scotland is Now: A New Way of Looking at Scotland
Creative agency: The Union
Media agency: Carat Edinburgh
5. Lancome: BONJOUR LANCÔME - Lessons with Chinutay
Media agency: Wavemaker Global
6. Apple: iPhone X — Animoji: Panda
Creative agency: Media Arts Lab
Media agency: OMD International
7. Porsche: The 919 Tribute on tour. First Stop: Spa
Creative agency: Kemper Kommunikation
Media agency: PHD
8.BMW: The all-new BMW M2 Competition
Creative agency: Iris Nation Worldwide
Media agency: Wavemaker Global
9.Huawei Mobile UK:HUAWEI presents... A Phone Anonymous
Creative agency: Red Consultancy
Media agency: Wavemaker Global
10. BPme - the new way to pay for fuel from your car
Creative agency: TBWA Manchester
Media agency: Mindshare
The YouTube Ads Leaderboard is a list of the top 10 most popular online video ads in the UK each month. The ranking is determined using some of YouTube's strongest signals of viewer choice – number of views within the country, view rate (how much of an ad people choose to watch), and percentage of organic views versus paid views.

For previous months' YouTube Ad Leaderboards, see here