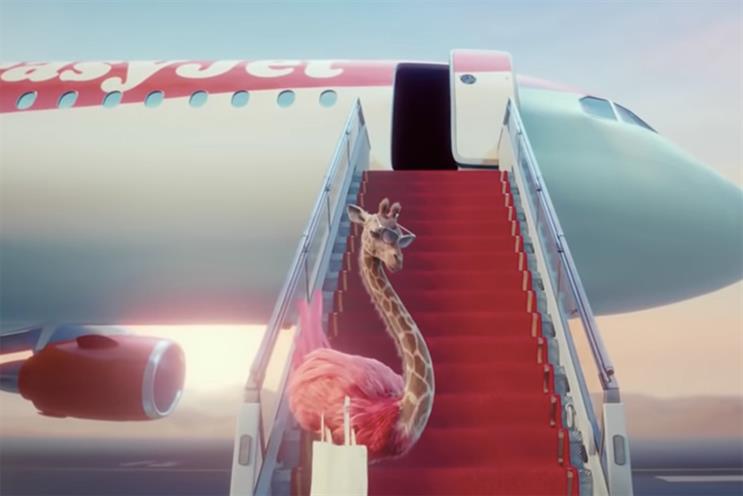 Three's chief marketing officer Shadi Halliwell reveals how YouTube helped this roaming brand reach travel fans beyond the shores of TV
"At Three, we have always been the disruptor of the mobile market, striving to do what's best for the customer and doing things differently to other operators. We were the first to abolish roaming charges back in 2013. As we continued to add further destinations (we're now up to 71), we led the market and the others eventually had to follow.
"With more than 80% of UK holiday destinations now covered by Three, we needed to differentiate ourselves further, to maintain our leadership position in roaming.
"An exciting new partnership with easyJet was a strategic move to solidify our position as the number one mobile network for roaming. It is an innovative collaboration between mobile and travel that makes it easier than ever for our customers to stay connected and share experiences when travelling.
"Our agency Mindshare devised a supporting media strategy for the above-the-line campaign that leveraged YouTube as a primary platform. This was because it maximised reach and was able to drive awareness among our target audience, for whom travel is a key passion point and who are also traditionally light TV viewers.
"The YouTube masthead alone delivered 60 million impressions in one day. We also incorporated TrueView, utilising the YouTube tool to scale our pre-defined audience. Mindshare then overlaid this targeting with a "travel vertical" to guarantee the campaign content was viewed in a relevant environment.Although YouTube was only one aspect of the media mix we used across this campaign it delivered strong, targeted results in a relevant environment for the audience that we were trying to reach.
1. Three UK - Go Roam
Creative agency: Wieden + Kennedy
Media agency: Mindshare
2. Google UK - Make Google do it: Google Home Mini for £39
Creative agency: R/GA
Media agency: Essence & OMD
3. Converse - Chucks + Back to School = A+
Creative agency: Wieden + Kennedy
Media agency: Initiative UK
4.Turkish Airlines - Safety Video with The LEGO Movie Characters
Creative agency: In-house
Media agency: In-house
5. Samsung UK - Galaxy Note9
Creative agency: Cheil London
Media agency: Starcom
6. BMW UK - 24 Hour Test Drive.
Creative agency: FCB Inferno
Media agency: Wavemaker Global
7. Oculus - Open Your Eyes: Oculus Go
Creative agency: Anomaly
Media agency: Mindshare
8.YouTube Music - The New YouTube Music app is here
Creative agency: Industry
Media agency: Essence
9. ASOS - Face + Body Insiders Explore: Biodegradable glitter and body confidence
Creative agency: In-house
Media agency: Byte London
10. Evian - How Evian plans to reach 100% recycled plastic in bottles
Creative agency: AKQA & in-house
Media agency: Wavemaker Global
The YouTube Ads Leaderboard is a list of the top 10 most popular online video ads in the UK each month. The ranking is determined using some of YouTube's strongest signals of viewer choice – number of views within the country, view rate (how much of an ad people choose to watch), and percentage of organic views versus paid views.

For previous months' YouTube Ad Leaderboards, see here