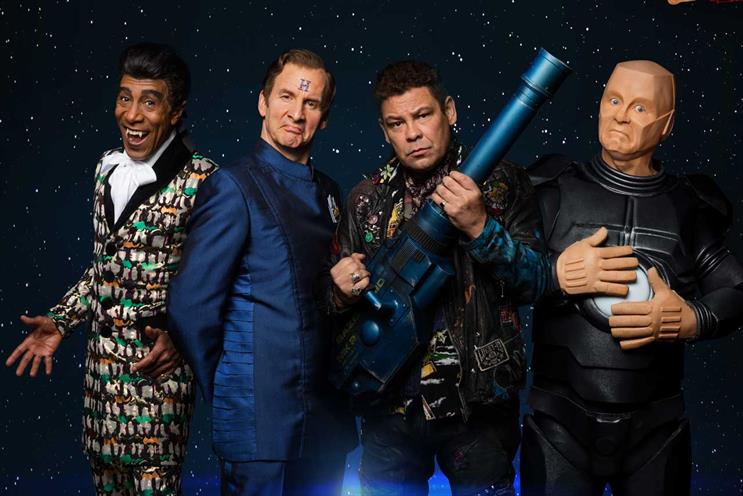 Industry insiders estimate UKTV now generates around £225m a year in ad sales, making the extension worth at least £1.1bn and potentially significantly more, depending on the length of the deal.
4 Sales, the ad sales arm of Channel 4, will continue to act as the sales agency for all UKTV inventory, including UKTV Play, until "well into the next decade", the companies said in a joint statement.
The two broadcasters had agreed a ten-year ad sales deal in 2010, and the extension will last beyond 2025, according to people familiar with the matter.
UKTV, a joint venture between BBC Worldwide and Scripps Network Interactive, declined to comment on the length of the new deal or financial terms, citing "commercial sensitivity". Channel 4 also declined to comment on the length of the deal.
Channel 4's sales director, Jonathan Allan, said: "After growing UKTV's revenues successfully since the start of our relationship, we're delighted to have significantly extended our valuable partnership and will continue to be a key part of their success for many more years to come.
"The quality of their output, strengthened by their original programming investment and VOD growth, perfectly aligns with the rest of our portfolio."
UKTV was in a strong position to renegotiate after increasing its share of commercial impacts by more than one third from 7.19% in 2010 to 9.86% in 2016, making the portfolio of channels bigger than those of Channel 5 and Sky.
Darren Childs, the chief executive of UKTV, said: "4 Sales has represented UKTV's inventory in the advertising market since 2010, during which time UKTV has grown its share of commercial impacts to an all-time high of almost 10%.
"Channel 4 shares our ambition to be innovative and creative when allocating airtime to brands, and as UKTV continues to grow its share in the market, 4 Sales remains the perfect partner to represent UKTV's inventory across all different viewing platforms."
The deal gives Channel 4 increased long-term security over its income at a time when the Government continues to mull its options for the state-owned, ad-funded broadcaster.
4 Sales renewed its ad sales deal with its other major partner, BT Sport, last year.
UKTV has been the subject of sale speculation as Scripps has reportedly considered trying to buy BBC Worldwide's stake in the past.