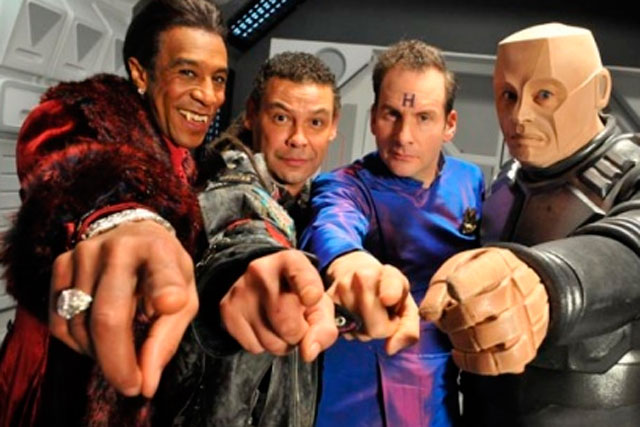 Speaking at the UKTV autumn schedule launch at the St Pancras Renaissance Hotel, Childs said: "We've got our strongest ever slate of new shows" stating that the network had upped its programming investment by an average of 20% since 2009, equating to 2,500 hours of new programming across the network.
New programming will include a series of the popular comedy 'Red Dwarf', which has been commissioned for UKTV's Dave channel next year.
Other new programming will include 'Dara O Briain's University of Practical Maths' presented by the Irish comedian and mathematical physics graduate and produced under the Made by Dave programming strand.
Childs said: "[With] the array of shows you are about to see I am confident that UKTV will continue to buck the trend and end, for the fourth year in a row, on double digit growth.
"It's been a transformational 12 months for UKTV."
He also hinted at further product placement deals: "A change in product placement policy has given broadcasters increased advertiser funded programming opportunities. UKTV has embraced this nascent market and trailblazed."
In June, UKTV signed its first ever product placement deal with Brightsolid-owned Findmypast.co.uk, for a 10-episode series on its Yesterday channel.
Childs also announced that UKTV had now become BSkyB's largest high definition channel provider, with the launch of the Dave, Watch, Alibi channels due to join Eden and Good Food on the HD platform this autumn. Five UKTV HD channels are also set to roll out on Virgin Media over the "coming months".
Last month Virgin Media agreed a £339m deal to sell its 50% equity stake in multichannel business UKTV and associated debt to American TV business Scripps Networks Interactive, following long-running talks.