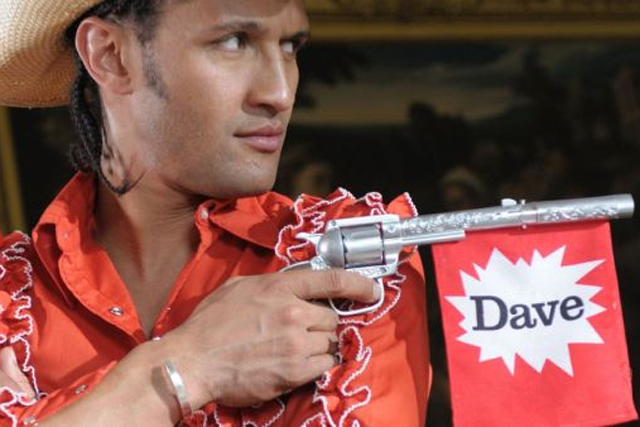 Yesterday it emerged a trademark application made by the TV channel, which launched in October 2007, was rejected by the EU last week because of opposition from the branding consultancy Dave, founded four years earlier.
A UKTV spokeswoman said: "UKTV has been operating Dave, TV's home of witty banter, for more than four years and at no stage has there ever been any confusion between us and brand consultancy, Dave Soho.
"We run a very successful channel and they're a brand consultancy agency. We are appealing the decision and are confident of a favourable outcome."
If UKTV is unsuccessful in its appeal, and the consultancy is granted the trademark rights to the name, UKTV may be forced to change the name of the channel, or pay the consultancy compensation.
In its decision the EU's Office for Harmonisation in the Internal Market found the opposition was well founded on the basis of the consultancy's earlier sign, "insofar as directed against the goods and services found to be identical or similar".
The TV channel's application for Dave was rejected in most categories, including advertising, broadcasting and the production and distribution of TV, as the consultancy had argued that agencies are increasingly involved in TV production.
Dan Bobby, founder and chief executive of Engine-owned Dave, said: "As a specialist brand consultancy, we understand the important nature of trademarks and we will protect our own brand as vigorously as we would protect our clients', including using the full force of the law, if required."