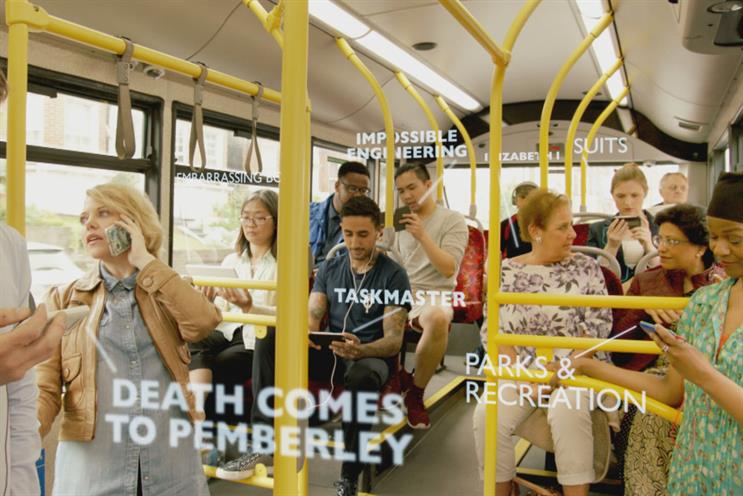 The multichannel broadcaster, which is an independent joint venture between BBC Worldwide and Scripps Network Interactive, is projecting 7.7% growth of share of commercial impacts (Soci) to a record-year high of 9.87% for 2016.
Soci figures between 1 January and 20 December put UKTV at 9.79%, followed by Channel 5's portfolio (9.24%) and Sky channels (8.93%). UKTV, whose channels include Dave and Gold, said it now closing the gap on the ITV Digital channels group, whose Soci for the same period was 10.18%.
However, a spokesman for Channel 5 owner said the number quoted did not include Spike. He said the Channel 5 family including Spike achieved a 9.96% share between 1 January and 26 December.
UKTV whose ad sales are managed by Channel 4, said it also delivered its strongest Christmas period-on-period, with the network achieving a 6.84% share, up 3% on its previous best in 2015 when it grew 3.7% to a 5.27% share.
The broadcaster achieved its highest daily share ever recorded on 28 December at 8.04%, beating the previous high of 7.64% set on 27 March 2016.
The chief executive of UKTV, Darren Childs, said: "UKTV's focus on content, brand and digital has grown audiences to almost 10% of all commercial TV viewing.
"In 2016 we broadened into new genres and built the popularity of programming such as Taskmaster, Dara O Briain's Go 8 Bit and live sport. UKTV Play also grew VOD viewing by 74%, with more viewers coming in to our vibrant TV on demand service than ever before."
Dave does deal with Dacia
UKTV channel Dave, meanwhile, has signed a deal with auto brand Dacia to sponsor Dave's prime time programming.
The sponsorship will see eight idents for the Dacia Duster, an SUV from the Renault-owned brand, shown between 9pm and 11.40pm around shows including QI, Mock the Week, Red Dwarf and Dave Gorman: Modern Life Is Goodish.
Rupinder Downie, partnership controller at Channel 4, said: "UKTV offers an incredible portfolio of opportunities to sponsors. We're delighted to be working with Dacia to provide them with year round presence across Prime Time on Dave, a highly sought after programming strand."
James Boyer, marketing director at Groupe Renault UK, said: "Dacia provides an alternative proposition for British car buyers – it's straight-talking, anti-frivolous and easy to understand which has been key to delivering its unique position in the market.
In that sense, Dave and Dacia draw many parallels so the sponsorship was an immediate choice for Dacia to be able speak to its core audience."