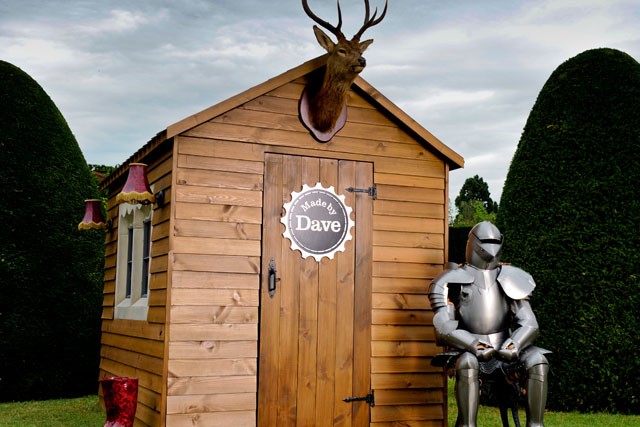 The campaign, by Red Bee Media, is based around the concept of a "Dave shed" where the Dave team (a penguin, owl and a bear) can make a variety of things, including a rocket, hovercraft and "shed loads" of original programmes.
The new idents using the tagline "Made by Dave" will be on air from early September. Dave TV ads will run on UKTV's nine other channels and a press, outdoor and online campaign, planned and bought by Rocket, will start in late September.
At Red Bee Media the director and design director was Simon Crabtree, the senior designer was Luke Tilly and Ruth Shabi was the creative director. Red Bee Media has an ongoing relationship with UKTV.
Steve North, general manager at Dave, said: "This year Dave has commissioned brand new series featuring Jo Brand, Alexander Armstrong, Al Murray, Chris Addison, Dave Gorman and many more.
"The 'Made by Dave' sub-brand that Red Bee are creating will send a clear on and off-air message that Dave is creating its own quality programming in serious quantity, and is open for business as a place for indies to break new comedy content."
To launch the campaign UKTV is going to recreate the Dave shed and the animal team in the entrance hall at the Edinburgh International Television Festival this weekend.