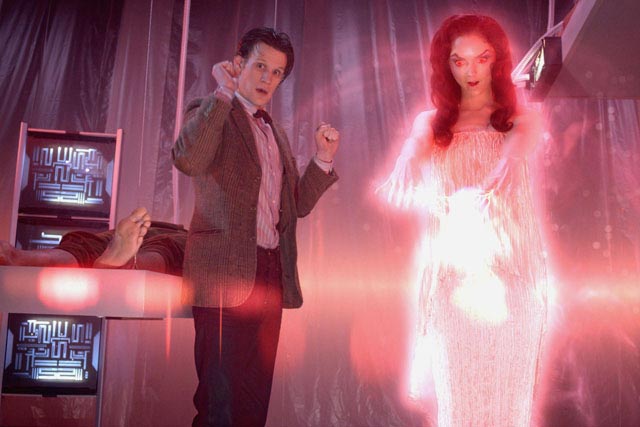 As part of the deal, Sky will add three high-definition UKTV channels to the two it already offers. Watch HD and Dave HD are scheduled to launch in October and Alibi HD will go live in 2012.
The deal coincides with BSkyB's results and the announcement that Sky has secured rights to Formula1.
Sky reported 16% growth in full-year revenues to £6.6bn. Pre-tax profits were down 15% to £1.01bn, but adjusted operating profit was up 23%.
UKTV is jointly owned by telecoms and entertainment provider Virgin Media and BBC Worldwide, the commercial arm of the BBC, and it has the broadcast rights to many classic BBC programmes.
Following what is UKTV's first video-on-demand distribution deal, Sky will have the rights to offer its customers both UKTV and third-party commissions, as well as BBC shows such as 'Fawlty Towers', 'Doctor Who' and 'Planet Earth'.
The new high-definition channels Watch, Dave and Alibi HD will add to the existing UKTV high-definition channels on Sky (Eden HD and Good Food HD) and make UKTV Sky's biggest high-definition partner.
Keith Porritt, executive director of commercial at UKTV, said: "We are thrilled to become Sky's largest partner supplier of HD channels with high-definition versions of some of our leading channel brands.
"It's tremendously satisfying to be finally launching our first VoD service this autumn. UKTV's position in the market is so unique that we're confident our HD and VoD offerings will really add value to Sky and their customers."
Hundreds of hours of programming will be made available through Sky Anytime+, the shows will be refreshed on a monthly basis, and nine box sets will be made available every year.
Programmes that will be available to Sky customers on demand include cop drama 'New Tricks' from Alibi, 'Top Gear' and 'Argumental' from Dave, and 'Rick Stein's French Odyssey' from Good Food.
A spokeswoman for UKTV said there were no plans yet for a standalone service, but confirmed that UKTV was in talks with other suppliers.
No ads will be screened against the on-demand content, as Sky Anytime+ does not run ads against its programming.