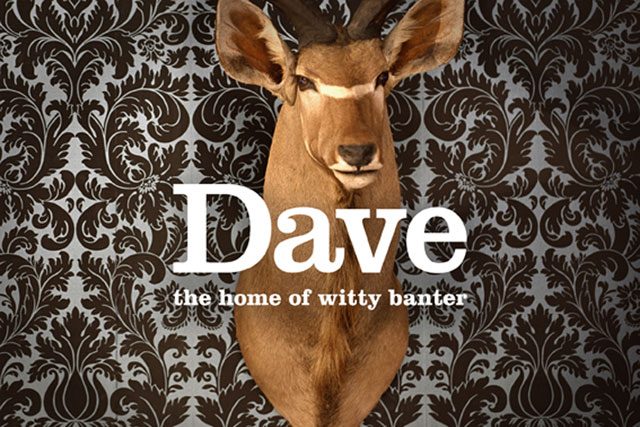 September 2007: UKTV G2 relaunches as Dave - and is now made available on Freeview. It's the making not just of the channel (its ratings begin to soar) but also of the UKTV group, formed in the 90s as a joint venture between BBC Worldwide and Flextech, a predecessor of Virgin Media.
June 2008: The rebranding strategy is so successful that UKTV announces that it is to rename all of its channels. Over the next 12 months, UKTV Drama becomes Alibi, UKTV People becomes Blighty, UKTV Documentary becomes Eden, UKTV Food becomes Good Food, UKTV Style becomes Homes, UKTV History becomes Yesterday and UKTV Gold takes a dangerous leap into the dark as ... er ... Gold.
November 2010: Despite these successful rebrands, Virgin Media concludes that the UKTV business does not fit with its long-term strategic outlook - and it seeks a buyer for its 50 per cent stake. Two serious prospective buyers emerge - the US broadcasters Scripps Networks and Discovery Networks. But hitches soon appear - airtime market volatility continues, and the BBC threatens to take a majority stake in the venture.
March 2011: And there's a further wrinkle when Dave, the Engine-owned brand consultancy, wins a trademark ruling from the European Union that could force Dave, the channel, to change its name. UKTV launches an appeal - but learns it's unlikely that this will be heard until the summer. Dan Bobby, the chief executive of Dave, the branding consultancy, says: "It's important we go about protecting our own intellectual property."
June 2011: But UKTV is not about to be deflected from its evolutionary programme. Now it announces that Really, a female-oriented lifestyle channel launched in 2009 (displacing UKTV Gardens from the portfolio), is to take Dave Ja Vu's slot on Freeview channel 20.
Fast forward ...
December 2011: But branding clarity gets no easier when Big Brother Collective, a spin-off company from Endemol, acquires Virgin Media's UKTV stake. Big Brother Collective upsets BBC Worldwide by referring to itself as "the BBC" and reveals that it wants to rebrand its new asset as UK BBC TV. But it does promise to solve the other trademark dispute by merging two of its channels to create Really Dave.