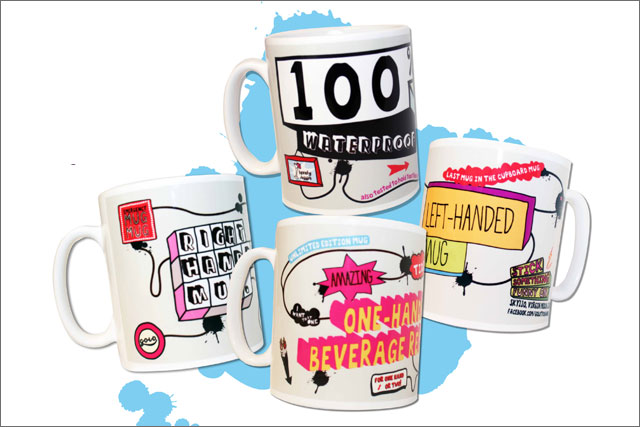 From Monday, Clintons will be giving away 10,000 comedy-themed mugs to customers when they spend more than £15 in store, in activity devised by UKTV's promotional agency Mediator.
There will be four versions of the mugs and they will tie in with Gold's summer brand campaign, made by Red Bee Media, running on UKTV channels and featuring comedians such as John Cleese, Miranda Hart and Mat Horne.
The comedy mugs will be distributed in 130 of Clintons' biggest stores and a joint competition giving away £500 gift vouchers will be promoted in all of Clintons' 650 shops across the country.
People wanting to enter the competition will have to visit the Gold Facebook page and vote for their favourite video from a selection of comedy clips, to be entered into a prize draw to win £500 in leisure vouchers, redeemable at attractions such as London Zoo.
Sarah Yeoman, assistant marketing manager at Gold, said: "We're delighted to be able to reach out to Clintons customers in a unique way to promote content on the channel and encourage this target audience to tune into the best of British comedy on Gold."
The competition and the mug giveaway will promoted in Clintons stores through point-of-sale and window posters, and will be supported by Clintons' and Gold's social media channels.
Nikki Buckley, senior account manager at Mediator, said: "The partnership enables us to take the Gold channel to a mass but highly targeted audience. Like Gold the Clintons brand also has a strong emotional connection with its customers.
"The campaign provides Clintons' customers with a comical but practical item, which will live on in the home post-campaign, as well as the chance to win a great prize."
UKTV rebranded UKTV Gold to Gold, which originally stood for "Go On Laugh Daily", in October 2008, as part of the overhaul of its 10 channels following the success of Dave.