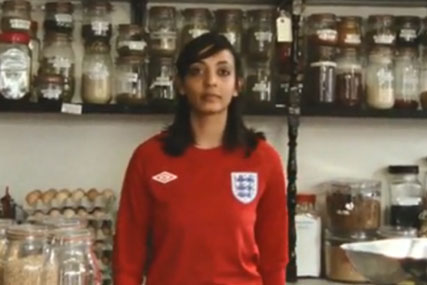 The video ad shows England fans of all ages singing the national anthem wearing a red England football shirt.
Targeted at UK users aged 13-plus the minute-long video ad can be shared with friends and also be seen on Umbro's Facebook page, which has 66,350 followers.
In May, Umbro signed up as an official partner of the country's bid for the 2018 World Cup and supported it with a viral campaign featuring celebrities.
The campaign centred on why England should host the World Cup in 2018, in a bid to inspire members of the public to post their own 18-second spots supporting the England 2018 campaign.
The campaign will run until a decision is made by FIFA in December on who will host the 2018 World Cup.